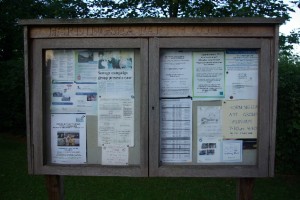 Horningsea is part of the Fulbourn Ward of South Cambridgeshire District Council. There are 7 Parish Councillors and a clerk. The Parish Council meets every second month on the last Wednesday at 7.30pm in the Village Hall (May, July, September, November, January and March).
Reporting non-emergencies online
Non-emergency situations can now be reported to the police online if people would rather do so than call 101. In October last year Cambridgeshire Constabulary re-launched their website with added functionality to report non-emergencies via specially designed forms or a live webchat.The live webchat option enables people to communicate directly with a member of staff in the control room, just as would be the case when calling 101. Online forms are processed in the same way as a call and the person reporting can expect a response within 24 hours.
Due to the high level of demand there are often queues when calling 101. Reporting online is quick, easy and free of charge. Superintendent James Sutherland said: "In the digital age people are doing more and more online. I'm pleased that our website now has increased capability to allow people to contact us in this way. "The system went through a thorough testing process and has been used successfully thousands of times since being introduced."Feedback from a recent survey suggested that some people wanted to communicate directly with a person rather than submitting an online form. The webchat function allows people to do exactly that.
"Reports submitted online are treated in the same way as when people call 101 and will receive the same outcome." To view the online reporting section of the constabulary's website visit www.cambs.police.uk/report/. The live webchat function is available by clicking on the green icon on the bottom right of the page.
Concessionary Bus passes
The County Council is aware that over the next eighteen months the amount of renewals of the concessionary bus passes is going to be potentially very high. It is the responsibility of the pass holder to check when their pass is up for renewal and then to contact the County Council to get a new one.
In order to aid you to renew your pass the County Council have set up a new form which allows you to easily renew online. This online form can be found at www.cambridgeshire.gov.uk/concessionary. If you have any problems with the online form you can also call the number on the back your pass or go to the library who will be able to help.
Superfast broadband is here!
Great news! Superfast broadband is now available to homes and businesses in this area. Check with your Internet Service Provider (ISP) or use a broadband comparison site to see if you can get it. Connecting Cambridgeshire is working to get as many people as possible connected to the new fibre broadband network, although some premises may be harder to reach and will have to wait a little longer for better broadband.
A coverage map can be seen on the Connecting Cambridgeshire website 'my area' pages at www.connectingcambridgeshire.co.uk together with advice on the benefits of faster Internet access and how to get it.
Find out how you can get superfast
Connecting Cambridgeshire is improving the broadband infrastructure to bring better connections – but it's up to you to find the best broadband package for your needs. In three quick steps:
Find out if your area is connected – visit the 'my area ' pages on the website
Check your current broadband contract – see if you can switch or upgrade to a fibre package
Shop around for the best deal – compare packages and offers to find what's best for you
Need help using the Internet? Your local library can link you up with someone to show you how, or go to the learndirect.co.uk website.
 Horningsea Parish Council
Margaret Starkie (Chair)
Robert Balm (Vice Chair)
Hayley Livermore (Clerk)  Email: clerk@horningsea.net
Michael Gingell
Andy Greed
Tessa Pleasants
Andrew Neely
Jessica Kitt

Robert Turner is our South Cambridgeshire District Councillor

Anna Bradnam is the Cambridgeshire County Councillor
The Parish Council is concerned about all matters that relate to the village including planning issues – both strategic planning and specific planning applications; road safety and speed calming; the bus service; litter collection; footpaths, village amenities. In 2005 the Parish Council entered the village for the Calor Village of the Year and was awarded the prize for the best village in South Cambridgeshire.
Councillor Responsibilities
Liaison for Fen Ditton School

Trustee for Quy Fen Nature Reserve

Trustee for Horningsea Parish Charities

Trustee for Bottisham United Charities

Liaison for The Village Hall and Village Green Trusts

Liaison for Horningsea Residents Association
Liaison for SCDC
Liaison for the Police Forums
Parish Council Meetings
The Parish Council Meetings are open to members of the public who are invited to address the meeting on any topic on the agenda in the first 15 minutes of the meeting. Agenda's are published 3 working days before the meeting on the village notice boards.
Annual Parish Meeting
The annual Parish Meeting at which the public are invited to attend and ask questions, and at which all Village groups are invited to report on their activities, takes place in April each year. This meeting is run and organised by the Parish Council but is not an official Parish Council meeting and does therefore not have any official PC Meeting Minutes associated with it.
Parish council Meeting Agendas
Extra meeting agenda 30th August 17
Annual Return 16-17
Annual Governance statement 16-17
SaveSave