July 22, 2012
2:00 pm
to
10:00 pm
scheduled 22 July 2012 from 14:00 to 22:00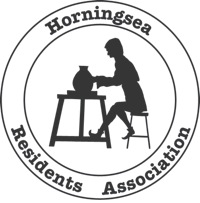 Calling all Horningsea residents and friends! Come and join the HRA for a fun afternoon to mark the Olympics coming to the UK… Events will include fun sports for children and adults…
The afternoon kicks off at 1.30pm with an Olympic torch relay along the streets of Horningsea, ending up at the village green to start the fun at 2pm. The usual races will be held with a few extras that the Olympic Committee forgot to add….
Wellie Throwing
Horningsea Limbo Trials
Mega Skipping
Sack Racing
Egg & Spoon
Mower Racing
And more…!
For those brave souls who fancy a challenge, we are also hoping to include the first ever Horningsea triathalon… Cycle to the river.. v quick swim.. run back to the green..
Refreshments will be available throughout the afternoon. We also have a few Jubilee Commerative HRA mugs left. £6 each and available on the day.
Please contact Liz Harrison on 01223 861022 if you would like to be a torch bearer. All ages welcome, from the youngest to the oldest!