Title: Horningsea Village Show
Location: Village Pavilllion, Millenium Green
Description: Our traditional and much envied village horticultural show returns in it's 61st year.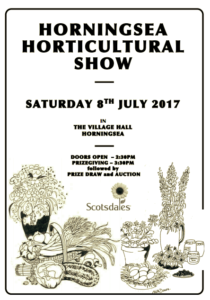 Please join with us in exhibiting your produce, artwork and kitchen creations in this popular village event.
Classes for everyone from the very youngest to the prolific!
Start Time: 08:45
Date: 2017-07-08
End Time: 16:00
For more details head on over to the Horningsea Village Show page.