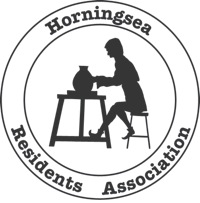 As dawn broke over Horningsea on Saturday 9th there was an air of celebration. With each passing hour villagers could be seen either going to the Church with bags of memorabilia for their exhibitions or to the Village Hall to prepare for the V.E Day celebrations later in the day. There was much hustle and bustle in the hall and on the Green that day as the preparations started to take shape. Flags and Union Jacks appeared at the gate in and outside the Hall. Two vintage farm tractors and motorcycles were driven onto the Green and unexploded bombs could be seen protruding from the ground, which helped to add to the atmosphere.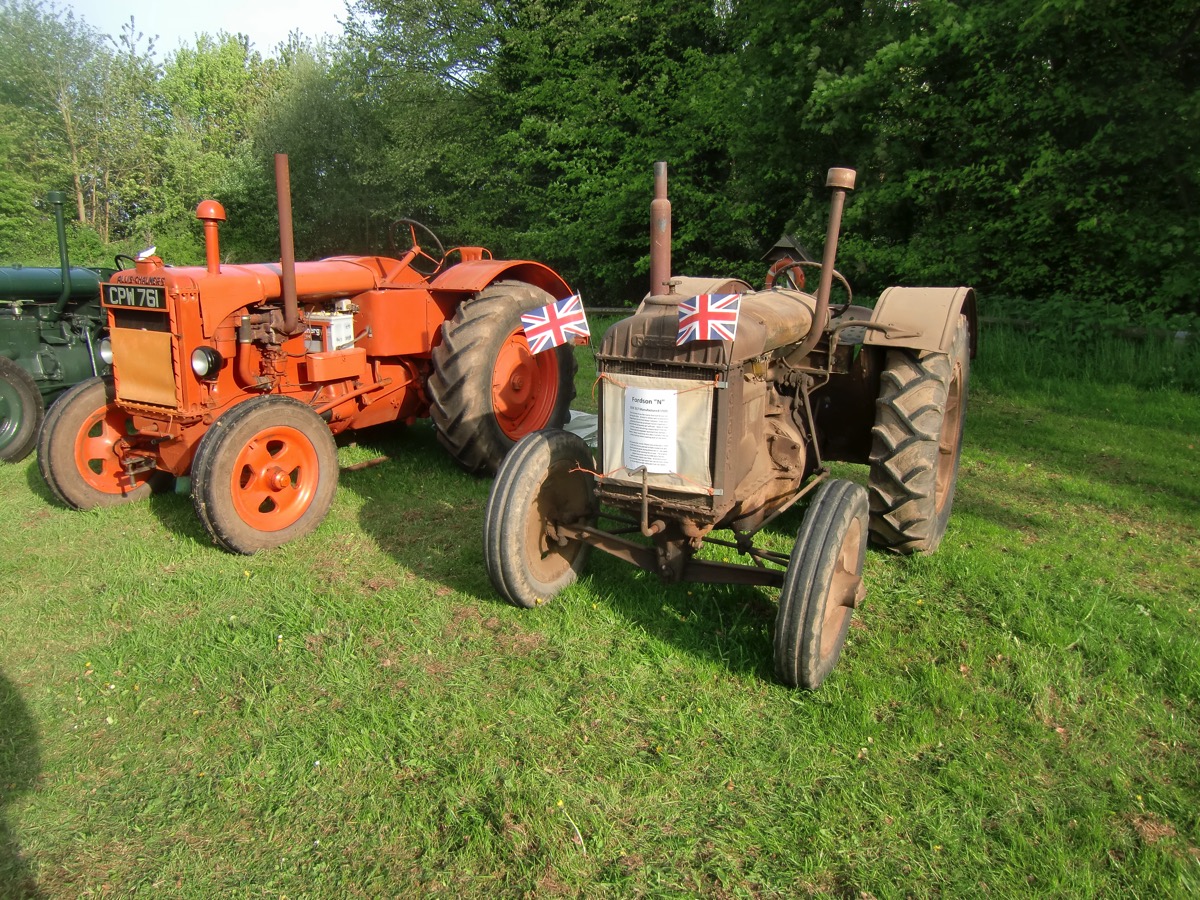 A 'Digging for Victory' garden was established at the Green earlier in the year. An original British Anzani Iron Horse was used by John Wilson and other members of the HRA to plough the ground and various groups within the village planted potatoes and other such vegetables.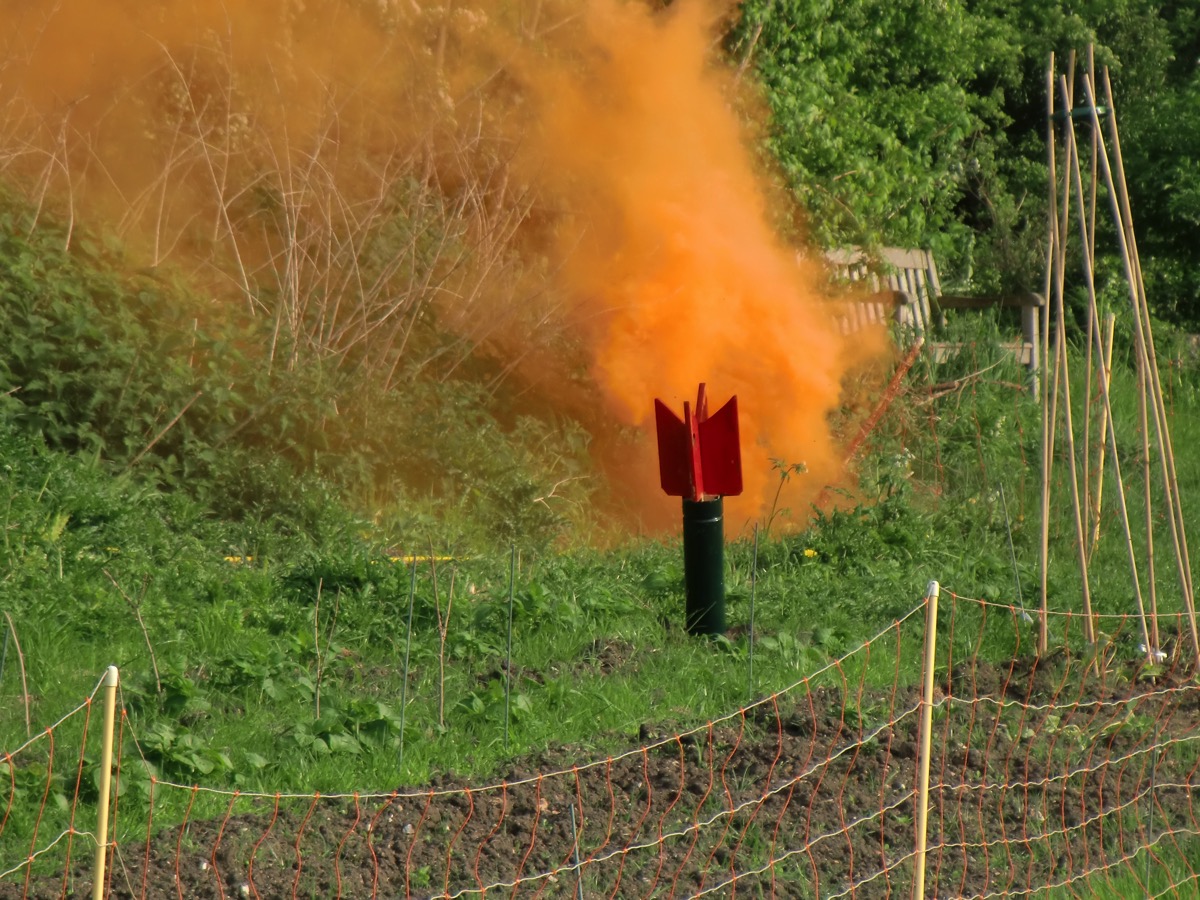 At 4 o'clock the celebrations began with W.V.S Canteen teas and refreshments kindly provided by villagers in typical 1940's style, including sandwiches and buns with rationing in mind. Music of the era was excellently provided all afternoon and evening which complimented the Lindy Hoppers who joined in our celebrations with their wonderful dancing display. They happily included any of the villagers who wanted to dance too. It really helped to create such a happy atmosphere.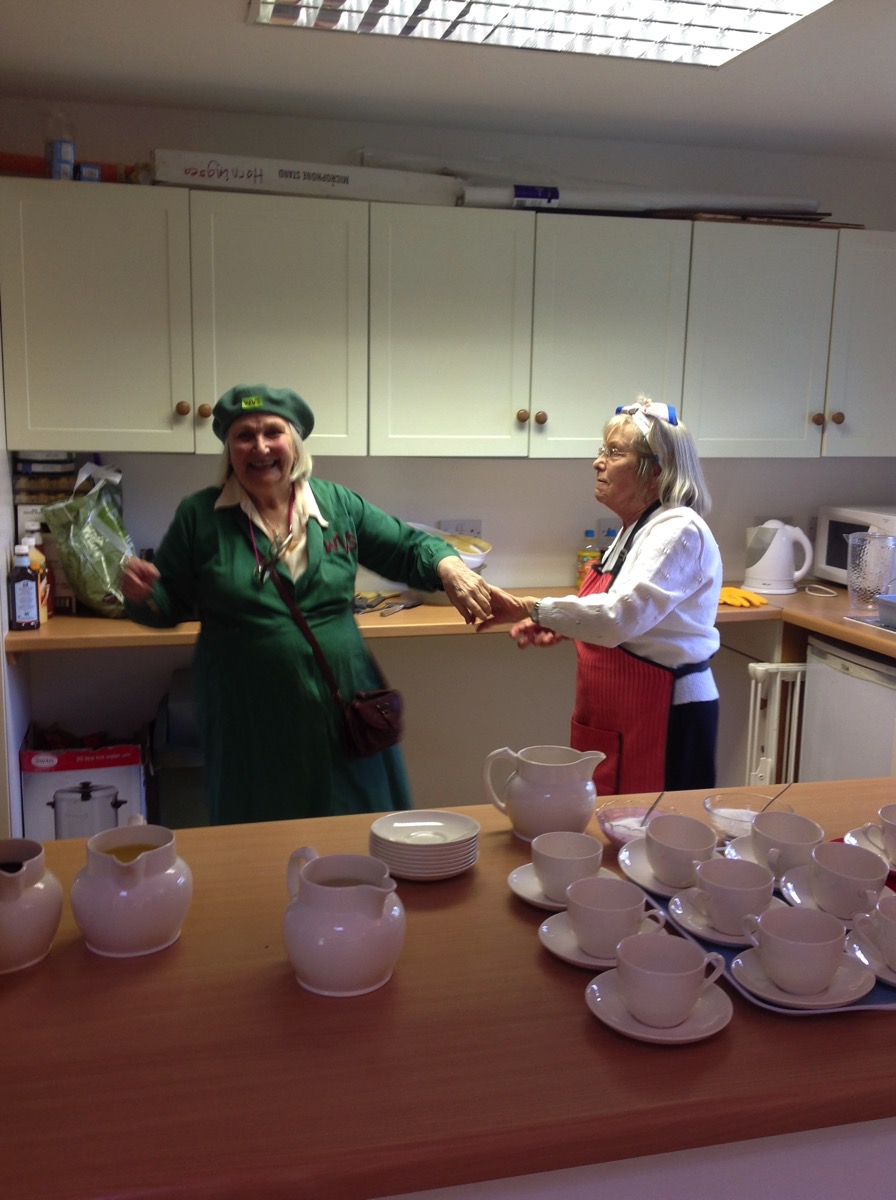 Many of the villagers dressed in costume; we had evacuees returning home, the W.V.S providing teas, a Land Army Girl, an A.R.P warden, two Naval Officers and men and women dressed in the 40's style. It was all wonderful. The celebrations ended with a barbeque, a magnificent beacon was lit and fireworks brought closure to the wonderful day.
Many people worked very hard to make it such a success, too many to name individually, so we would like to thank the HRA collectively for once again giving the village an event to remember. Last and by no means least, we would like to thank Cambridgeshire County Council for the V.E Day Celebration grant, which helped to make the event such a success.
Vee Saunders
See the website for more photos of the day.