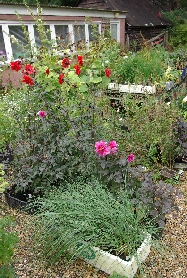 Cambridge Garden plants sells perennials from their garden at the Lodge, opposite Eyehall Farm on the Clayhithe Road.
The setting is natural with a small lake in the garden, and expert advice on caring for the plants is plentifully given.
Opening hours are 11 am to 5:30 pm Thursday, Friday, Saturday and Sunday  from mid  March to November 1st.