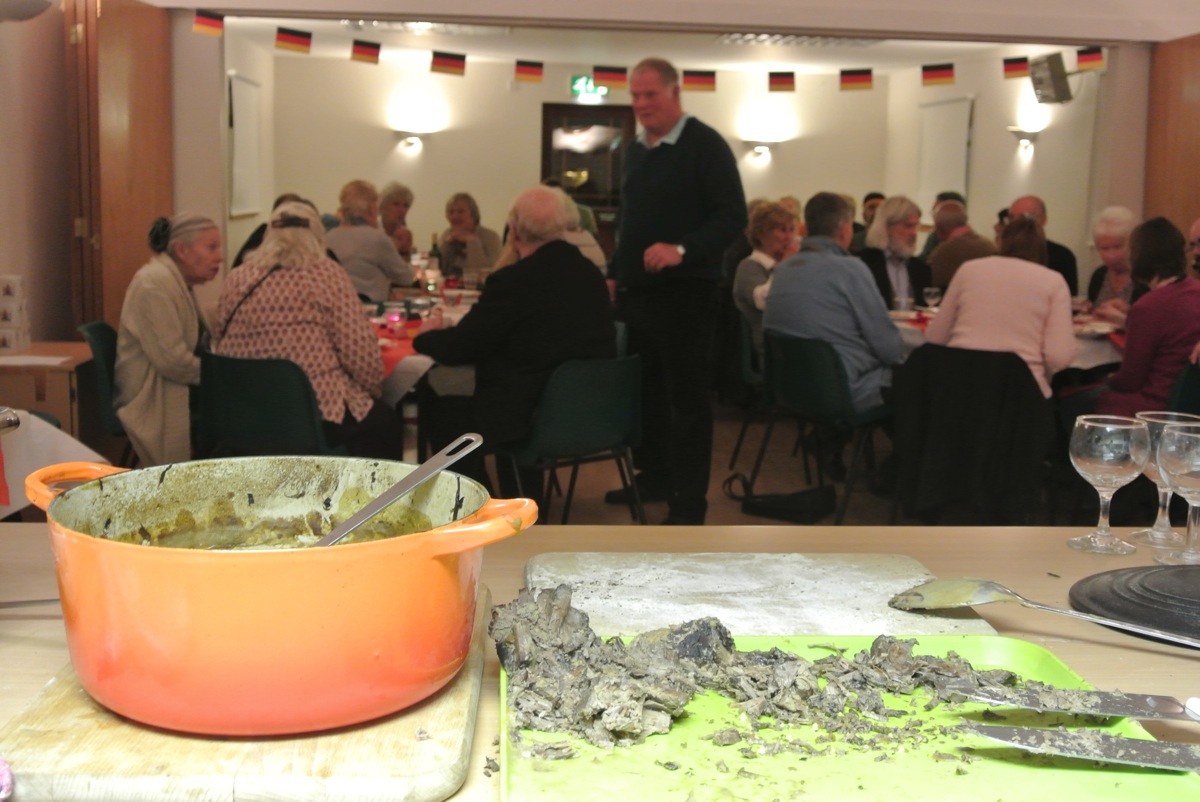 Lots of yummy food, all gone.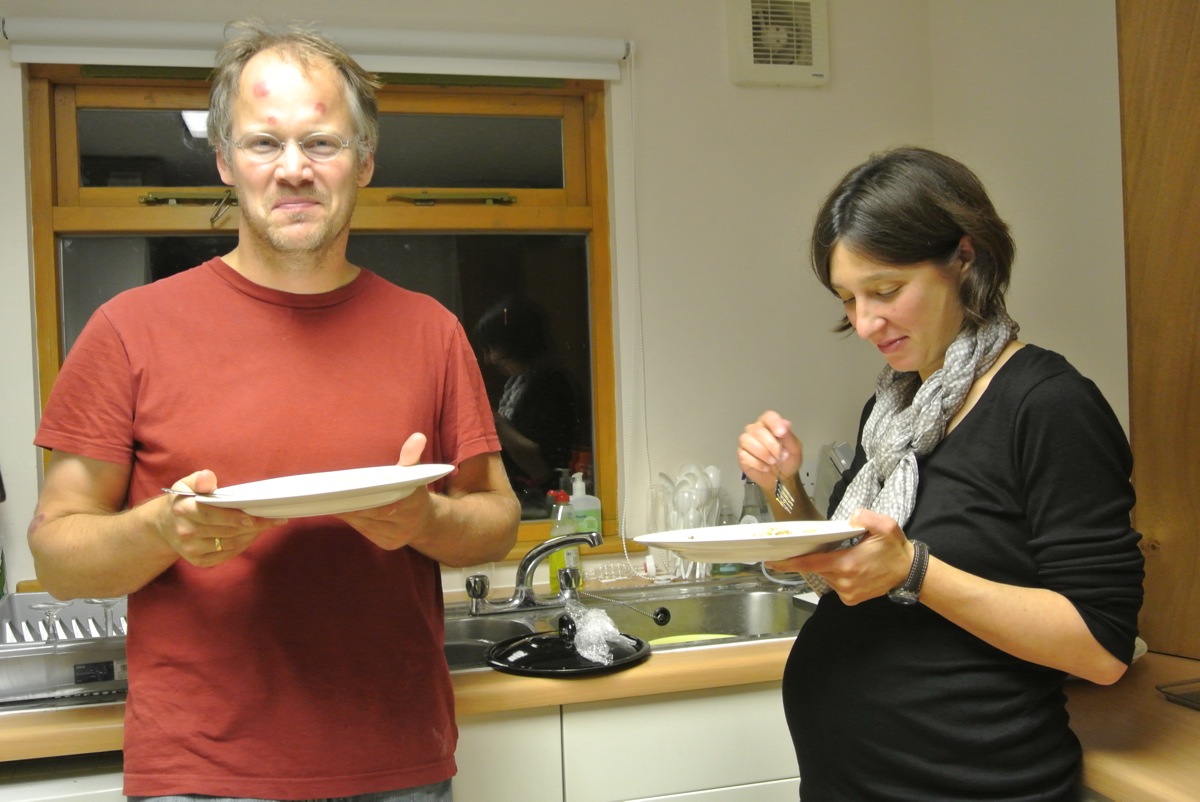 A well deserved feast for the German Cooking Experts after days of cooking.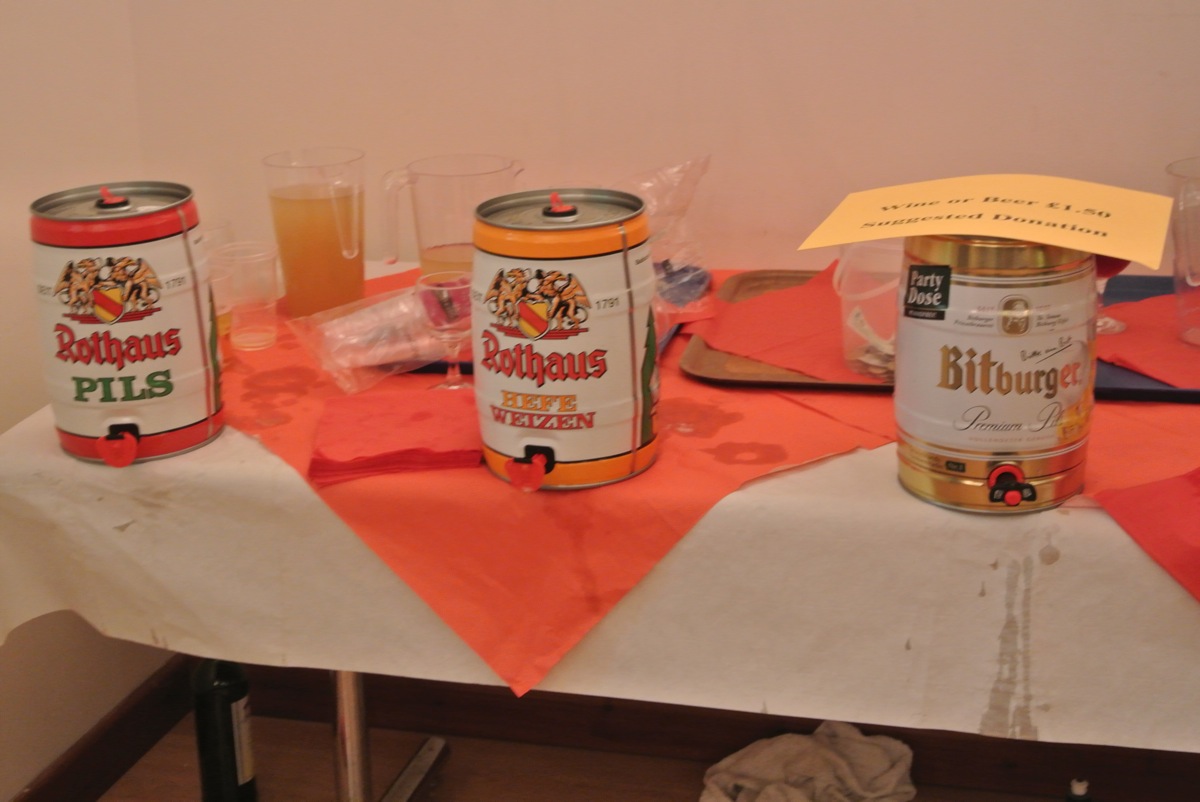 What's a German meal without beer?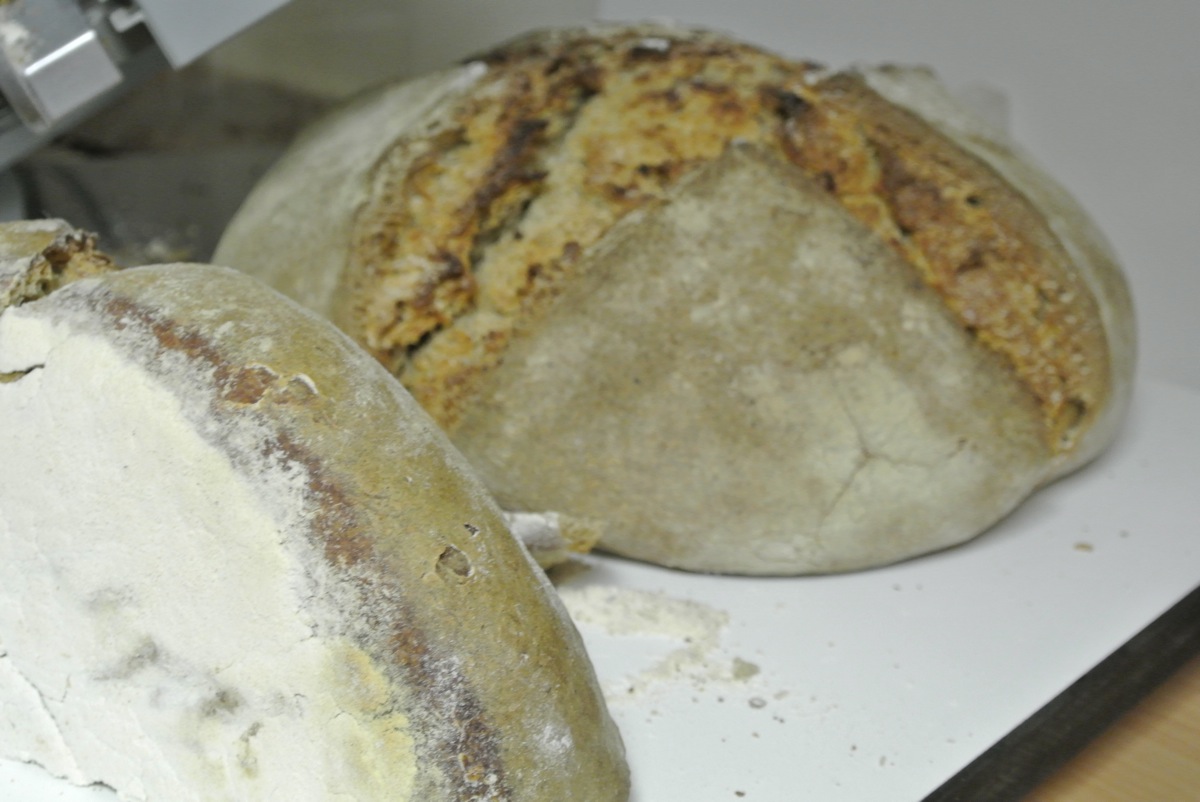 ..or bread…!
(kneaded by German hands, baked in Horningsea ovens)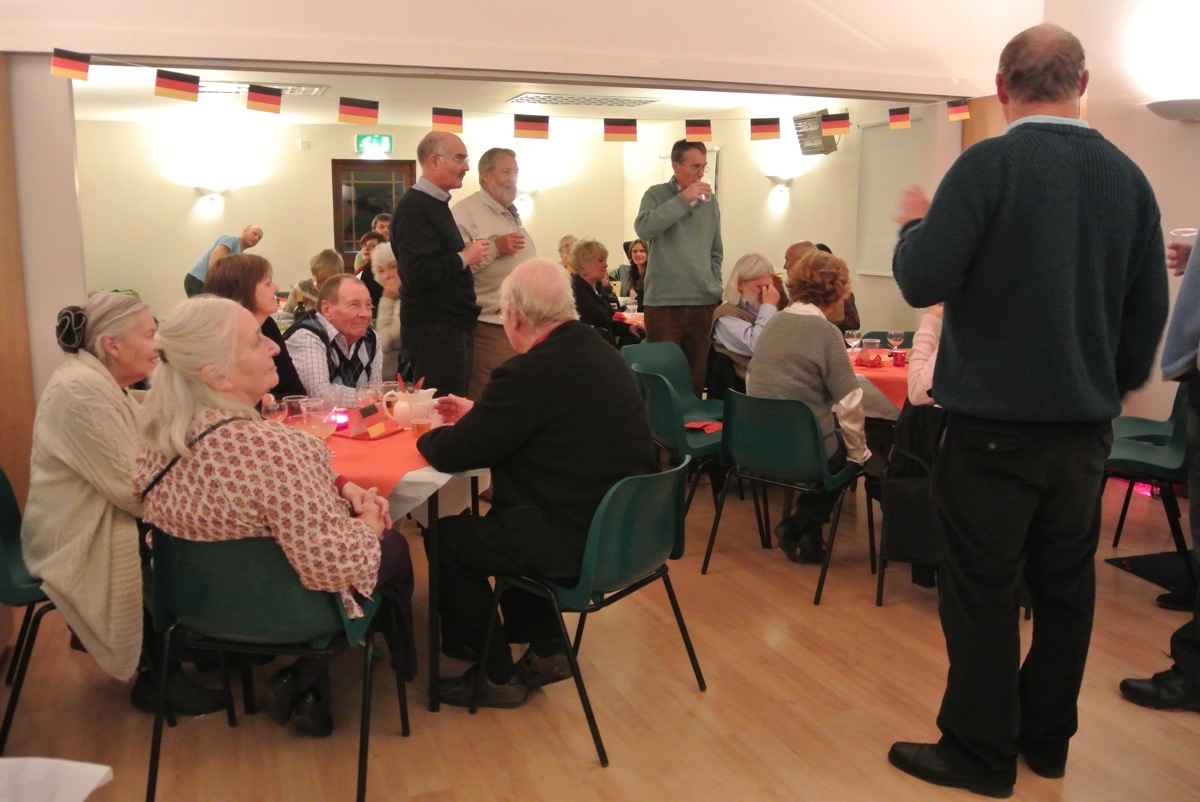 John proves that he really cannot speak German.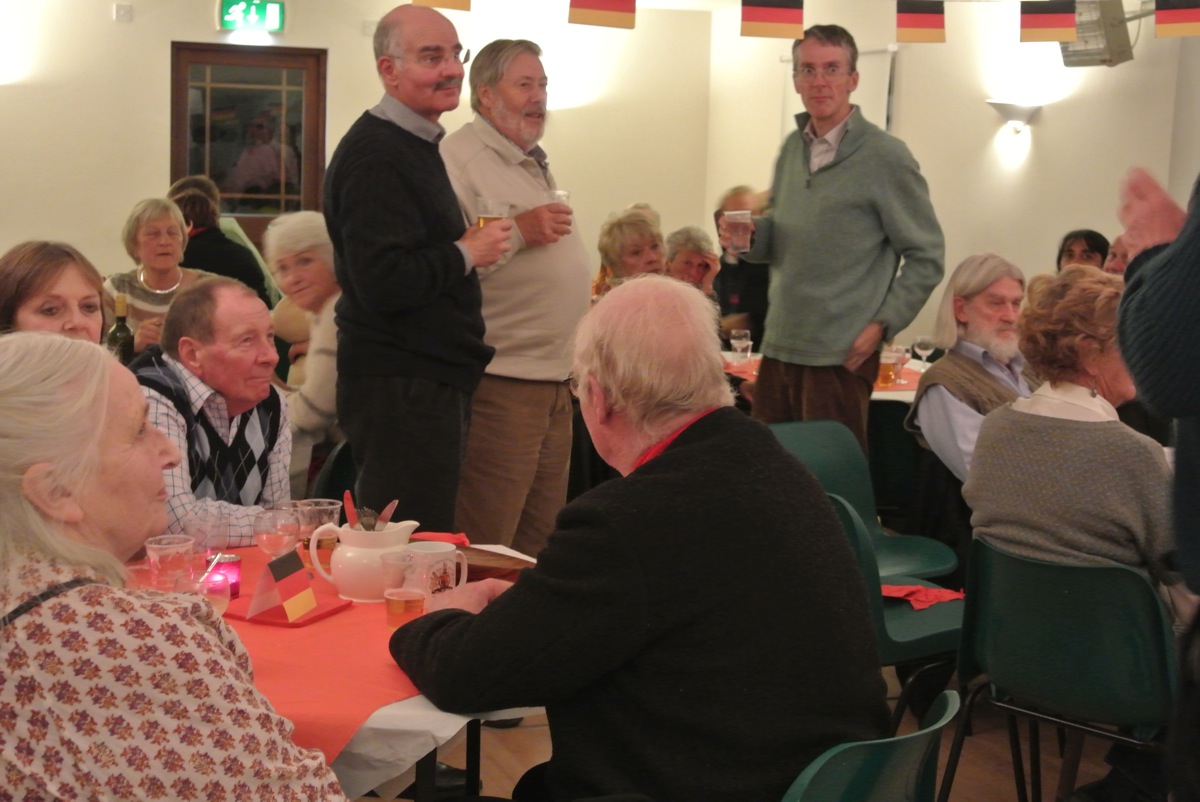 Waiting for the Kirsch to help digest all that food.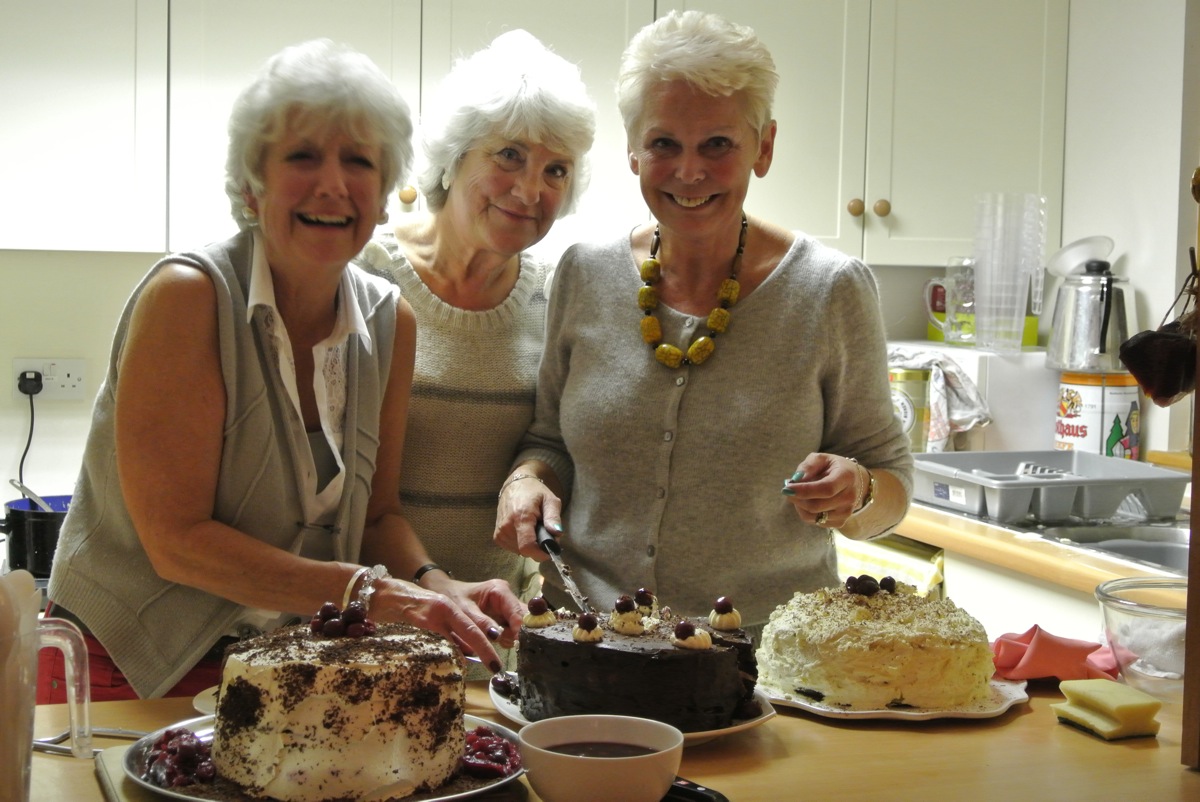 The Black Forest Gateaux'ers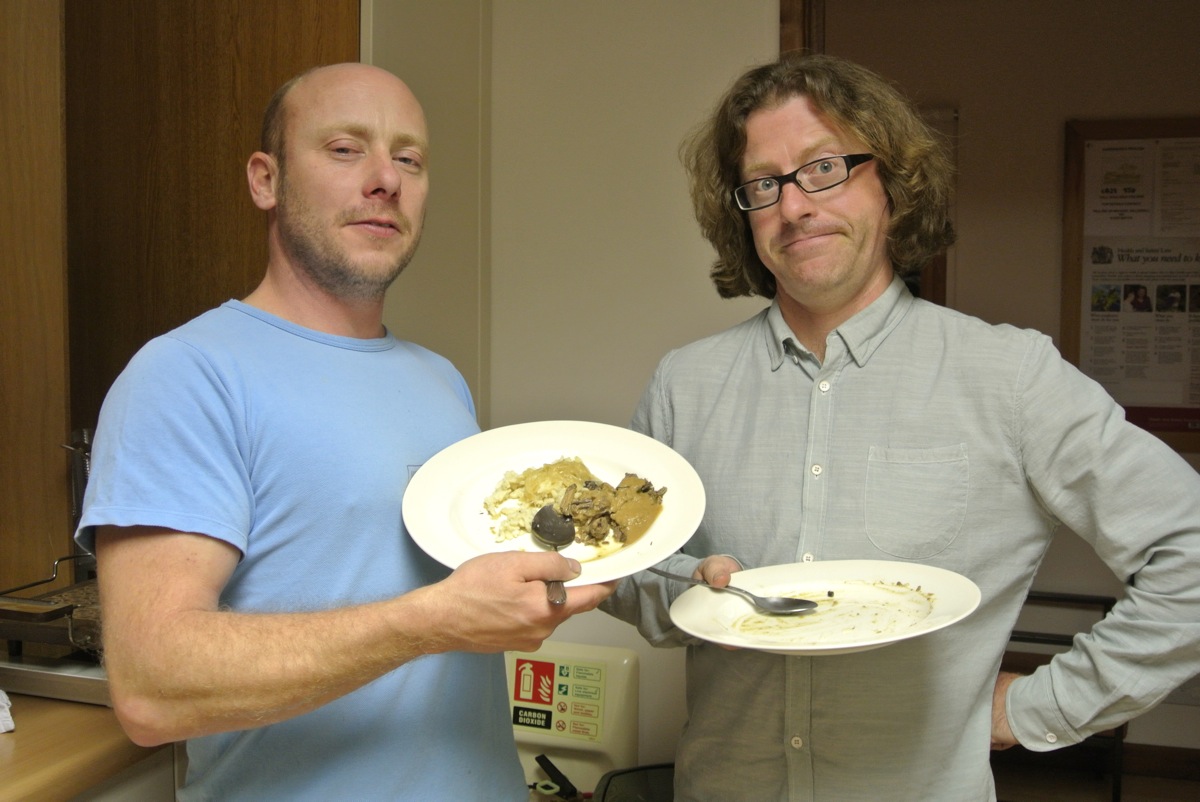 "What's next?"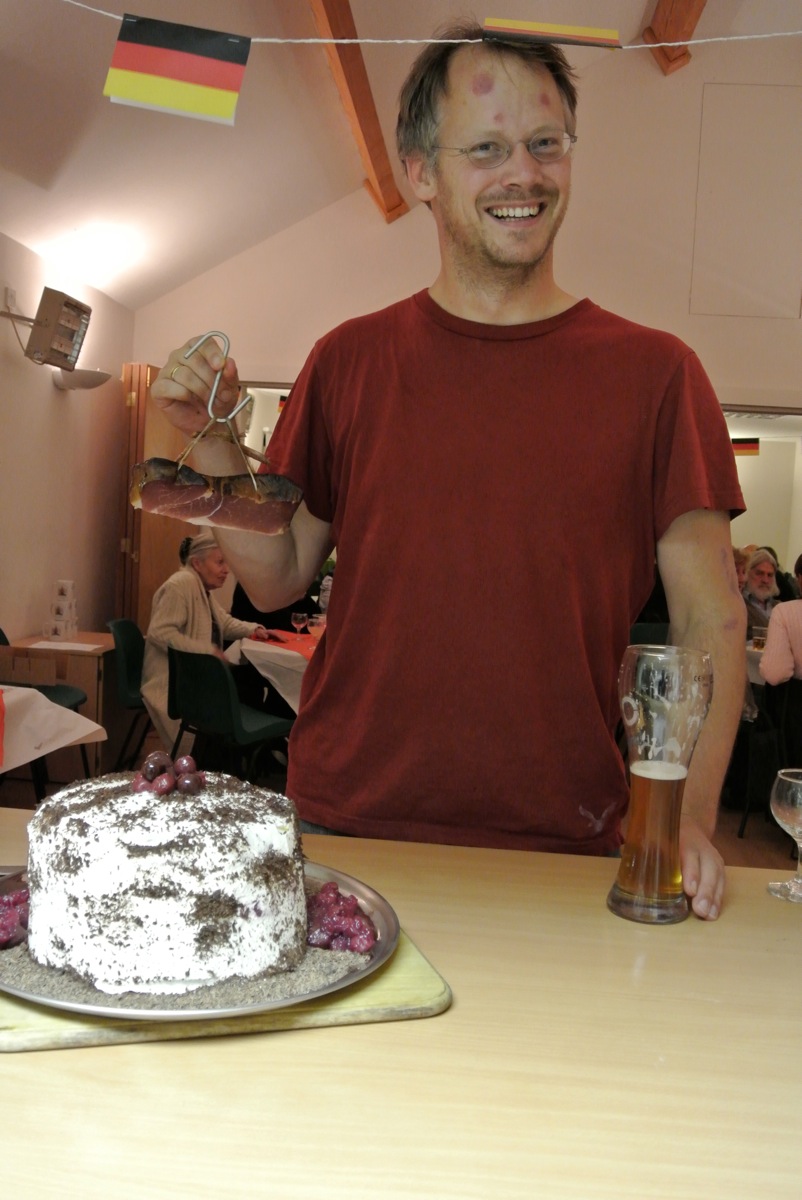 "Cake or Ham with my beer?"