The Olympic warmup event went really well.
First a torch relay around the village in true Horningsea style.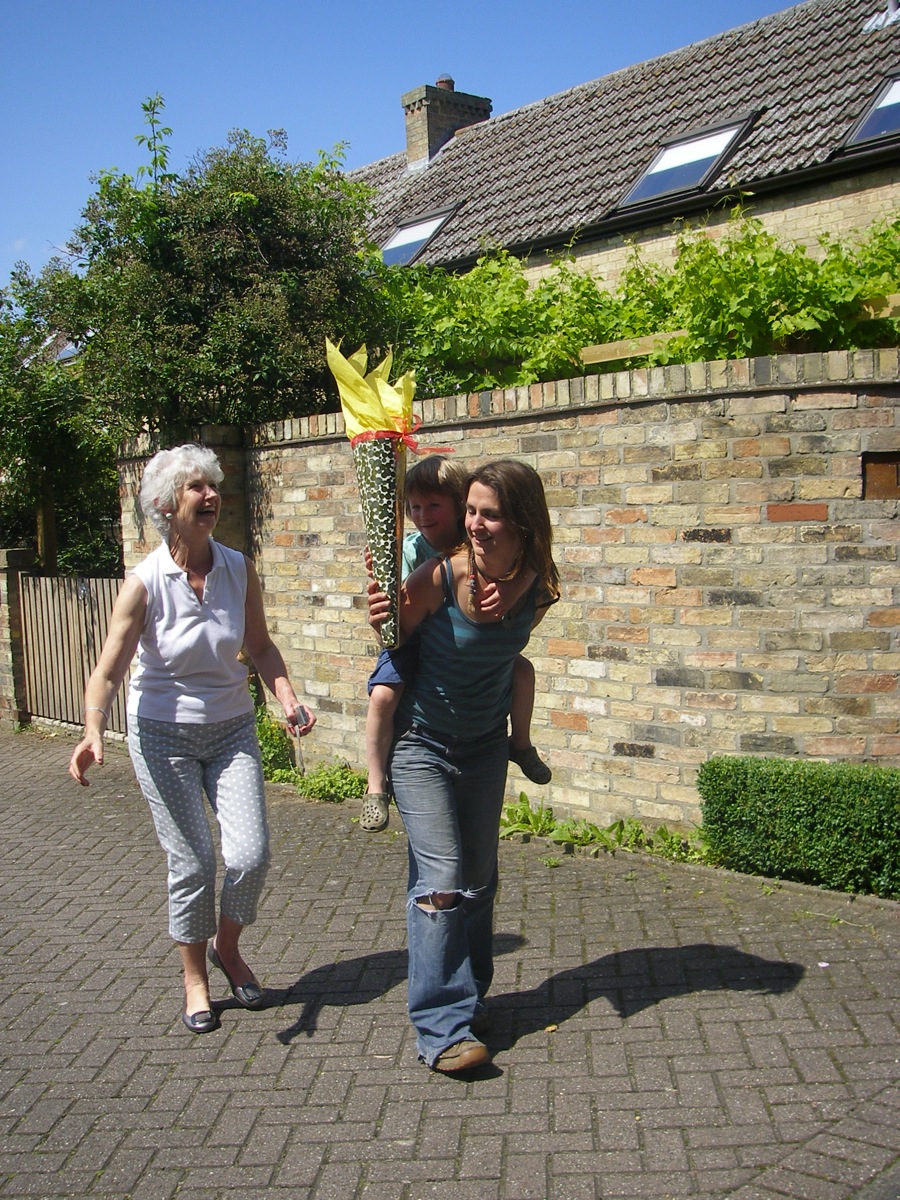 "You're supposed to be running.."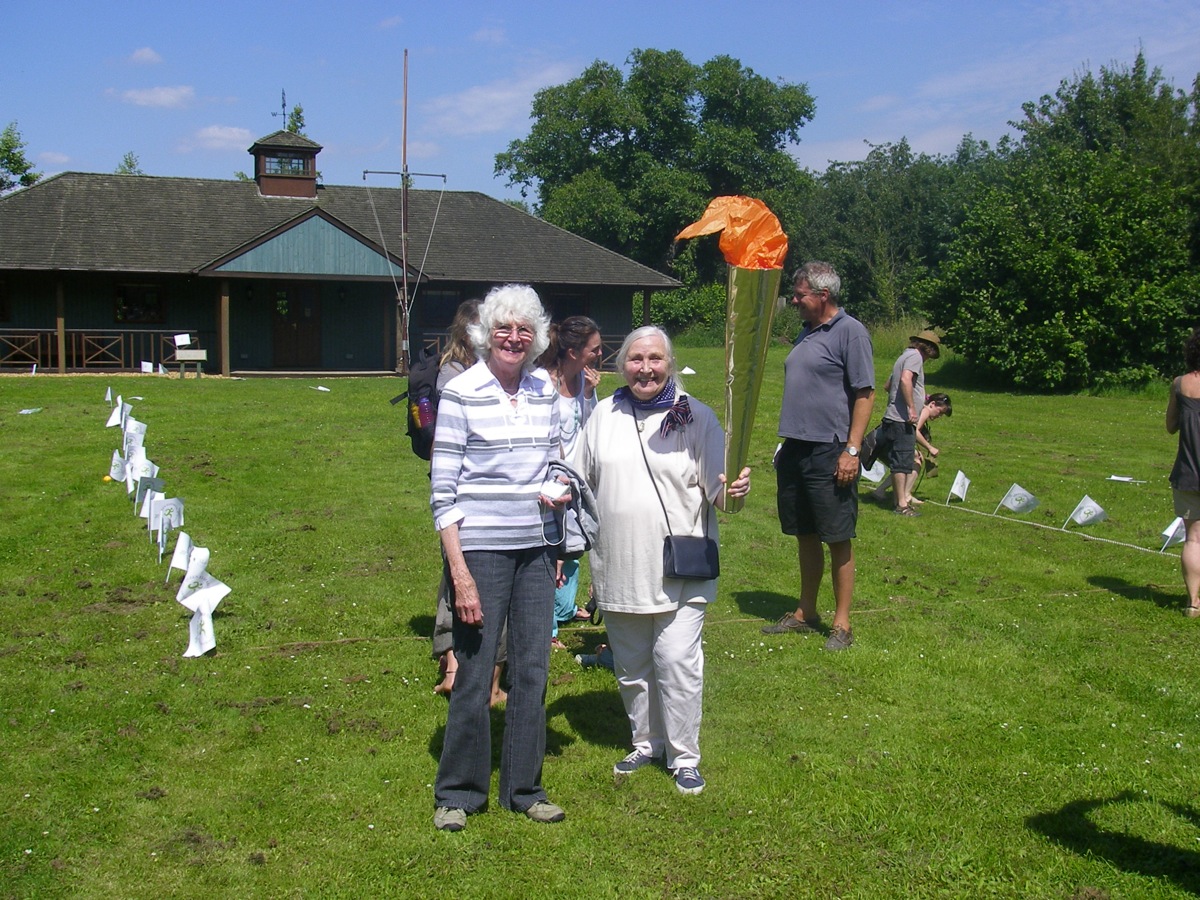 "two torches.."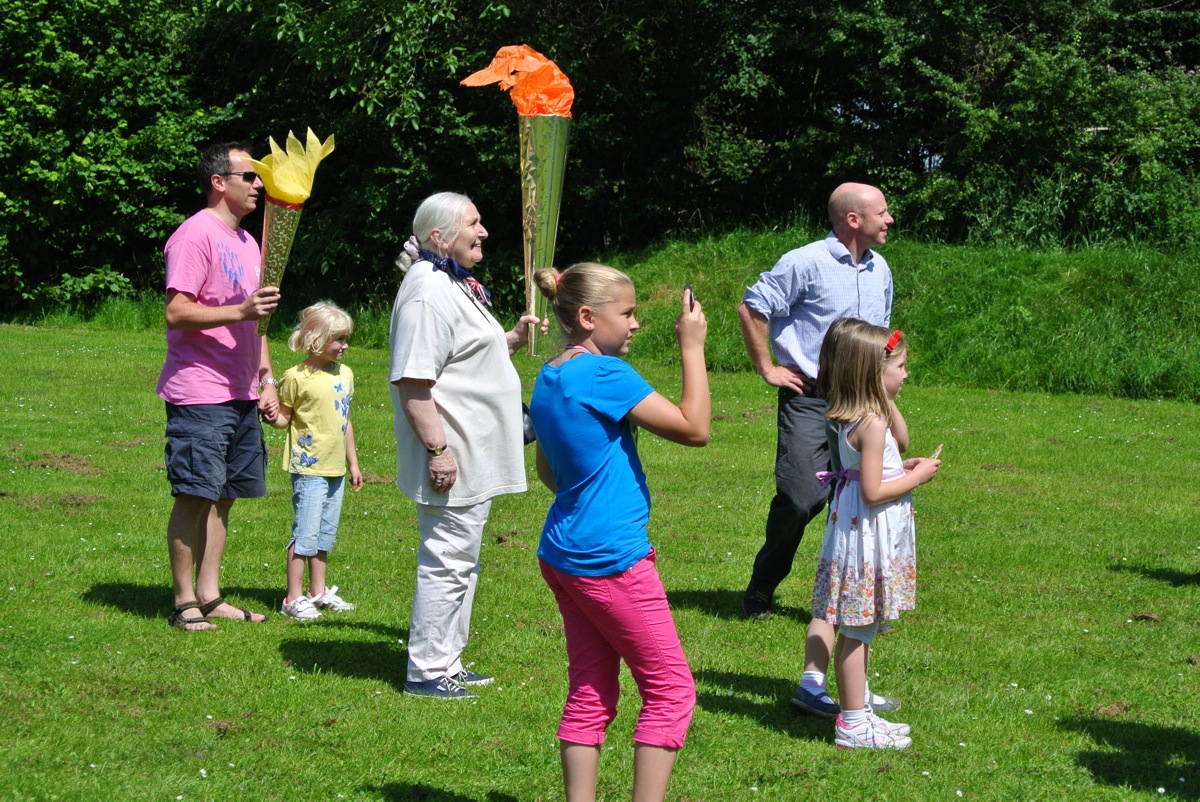 Lighting the beacon. Let the games begin…!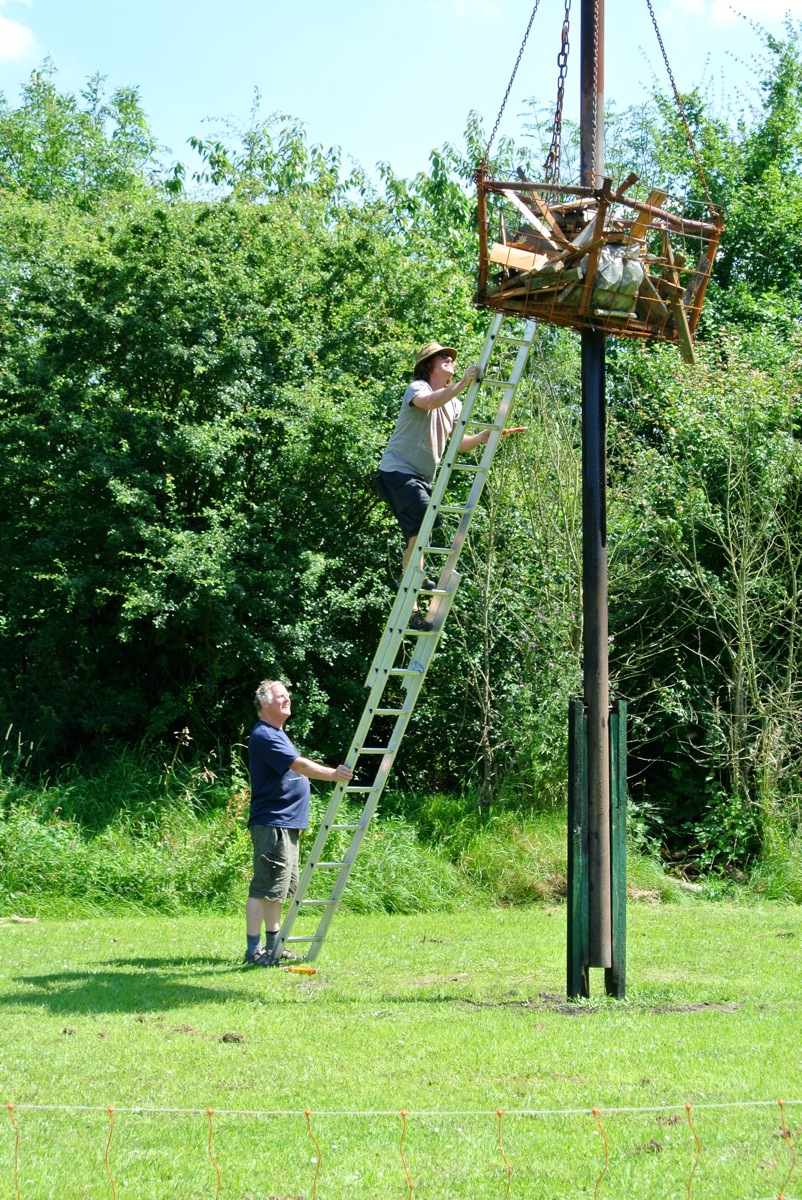 The lawnmower race was fiercely competitive with a slight amount of cheating going on.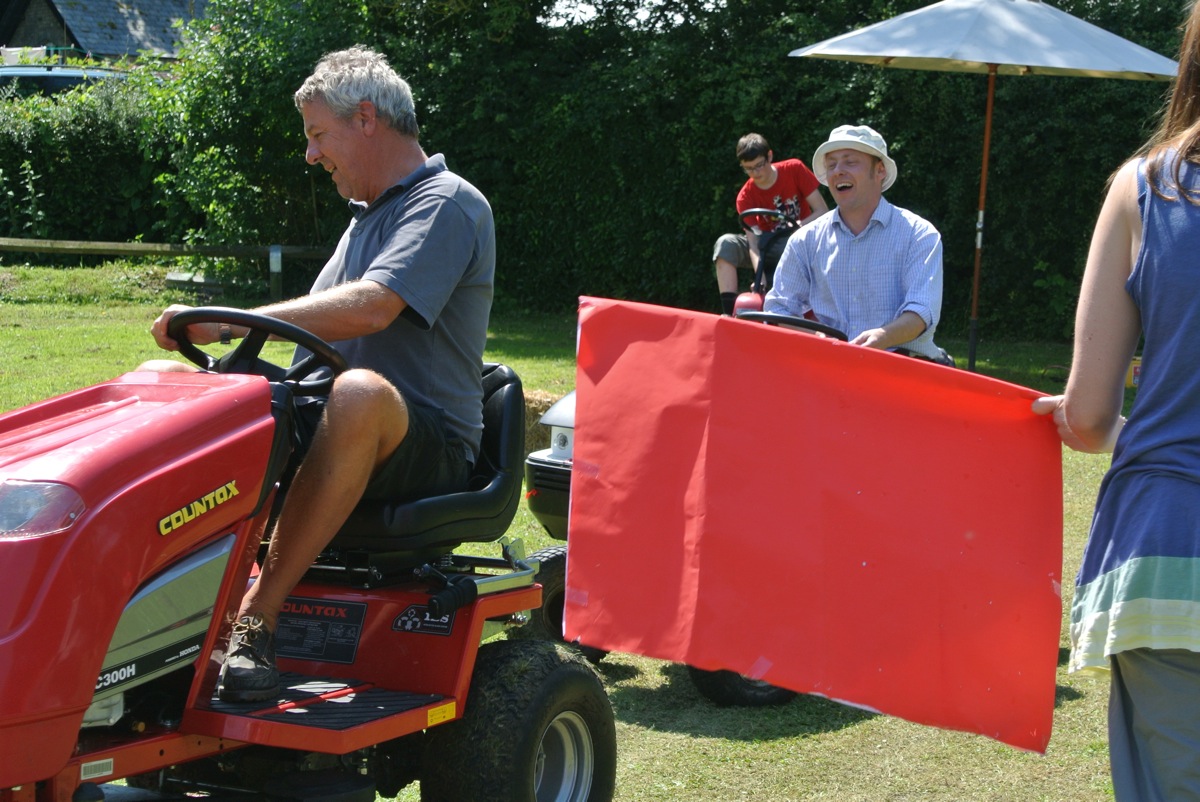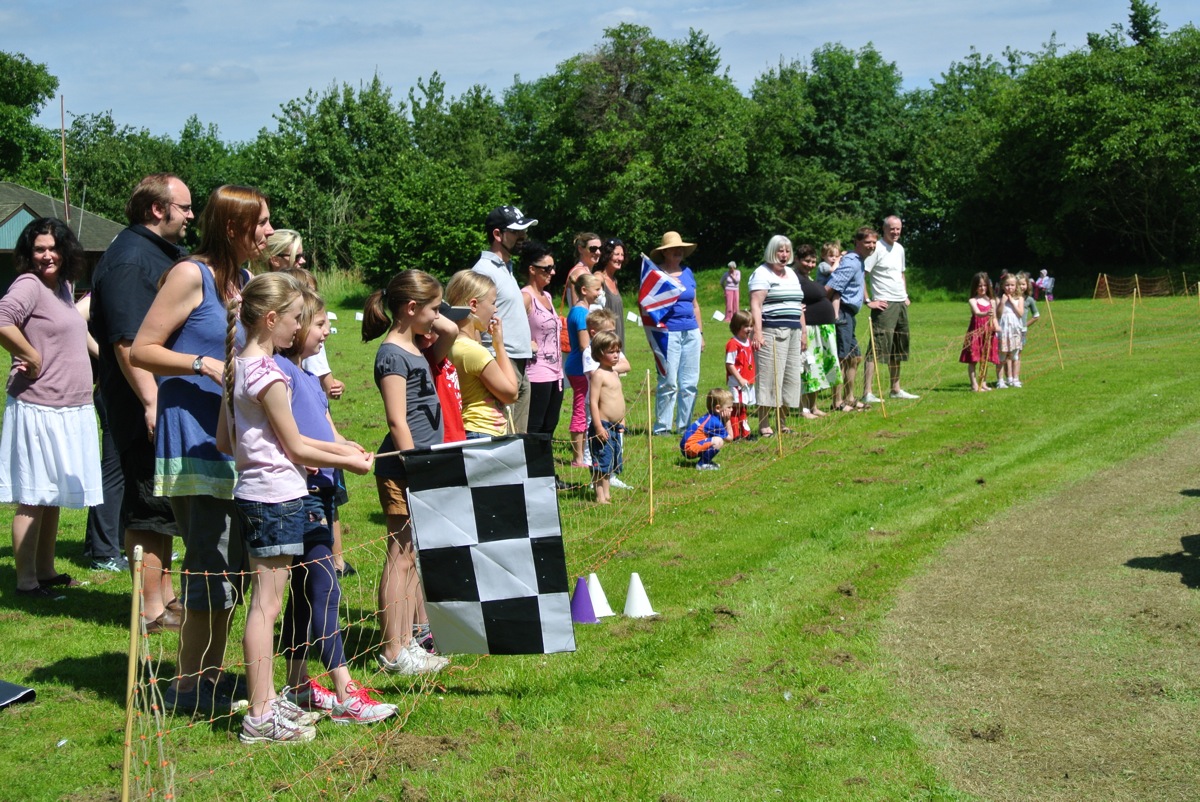 Lot's of races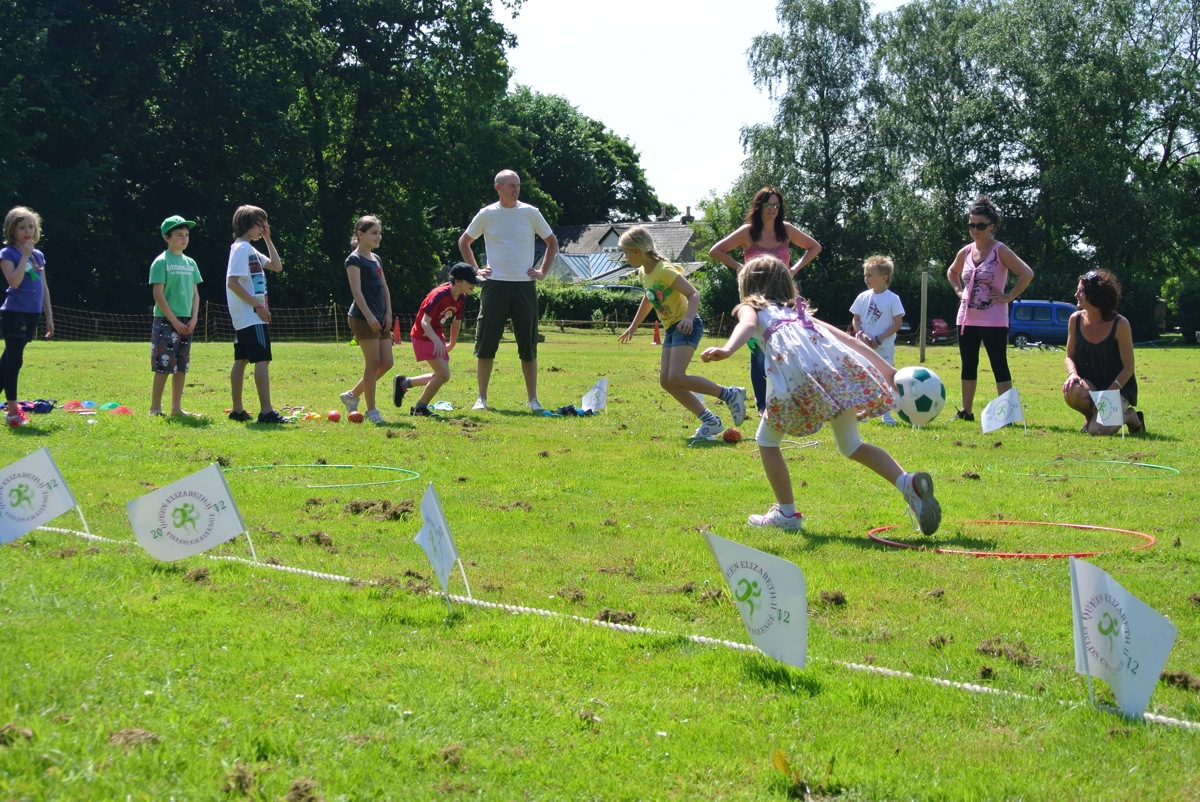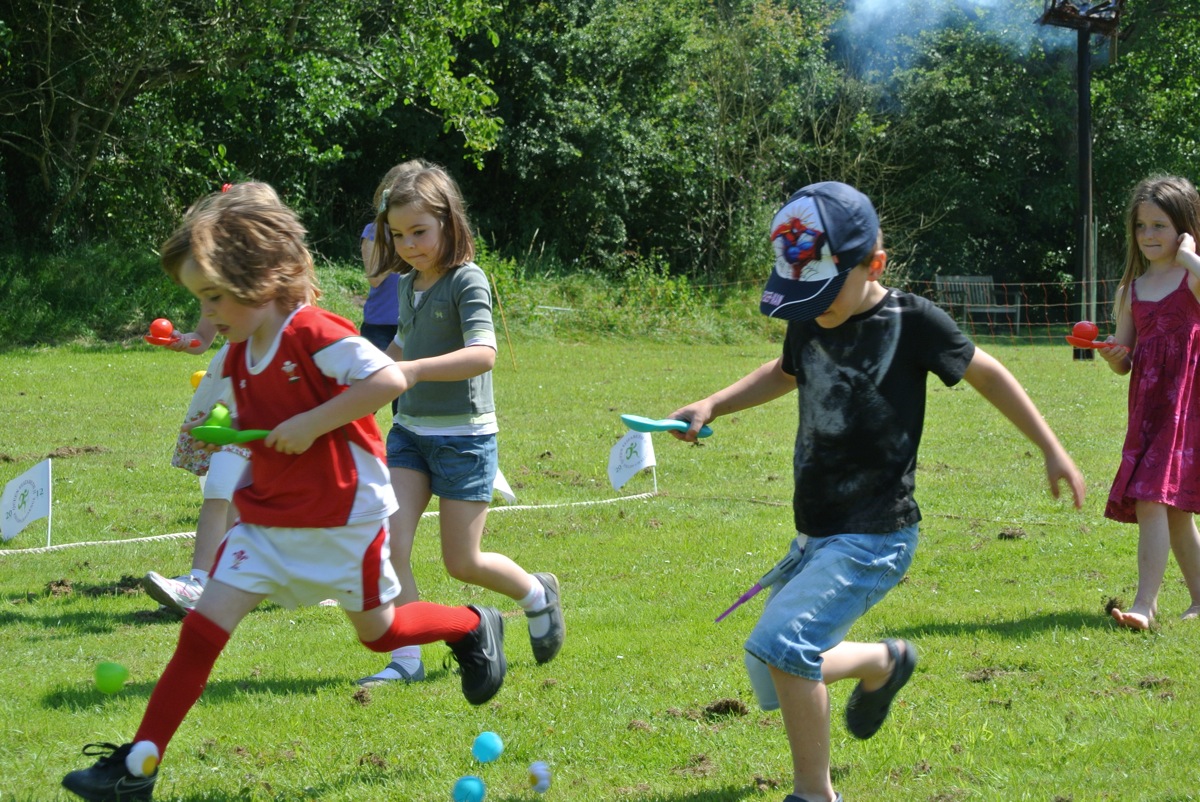 The adults run..!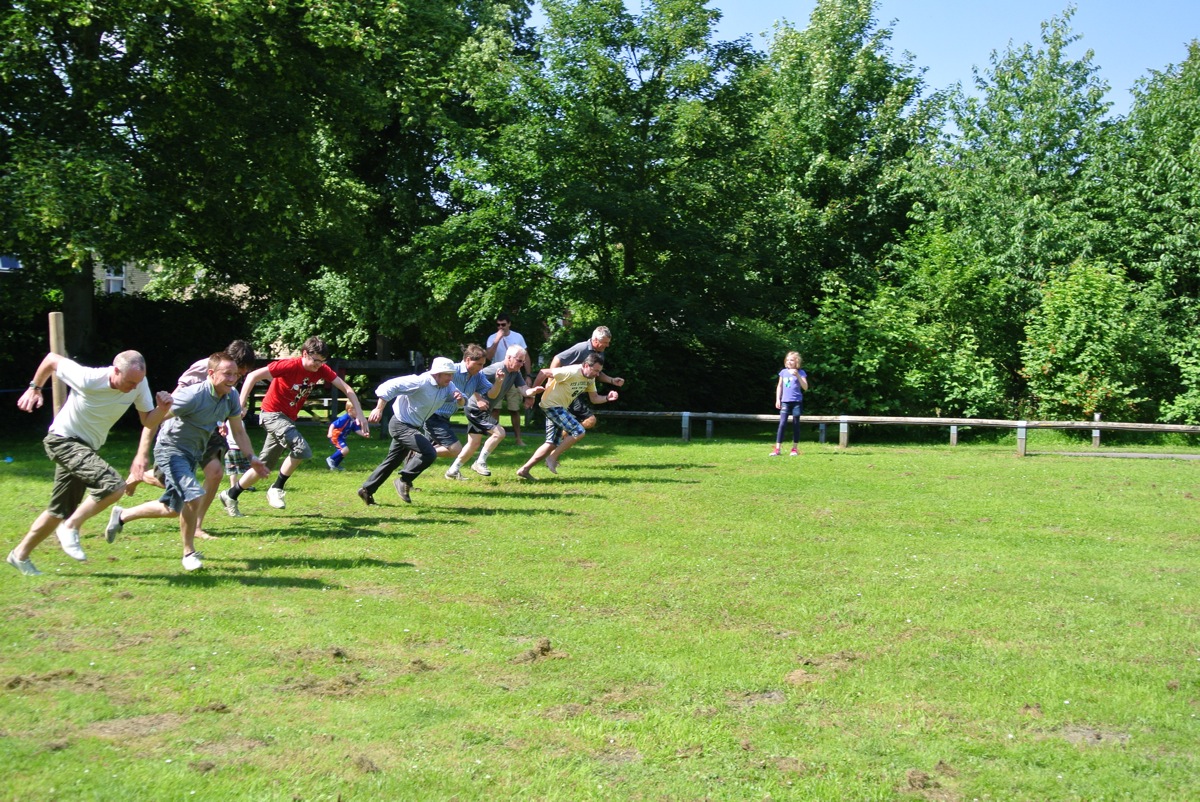 The tug of war: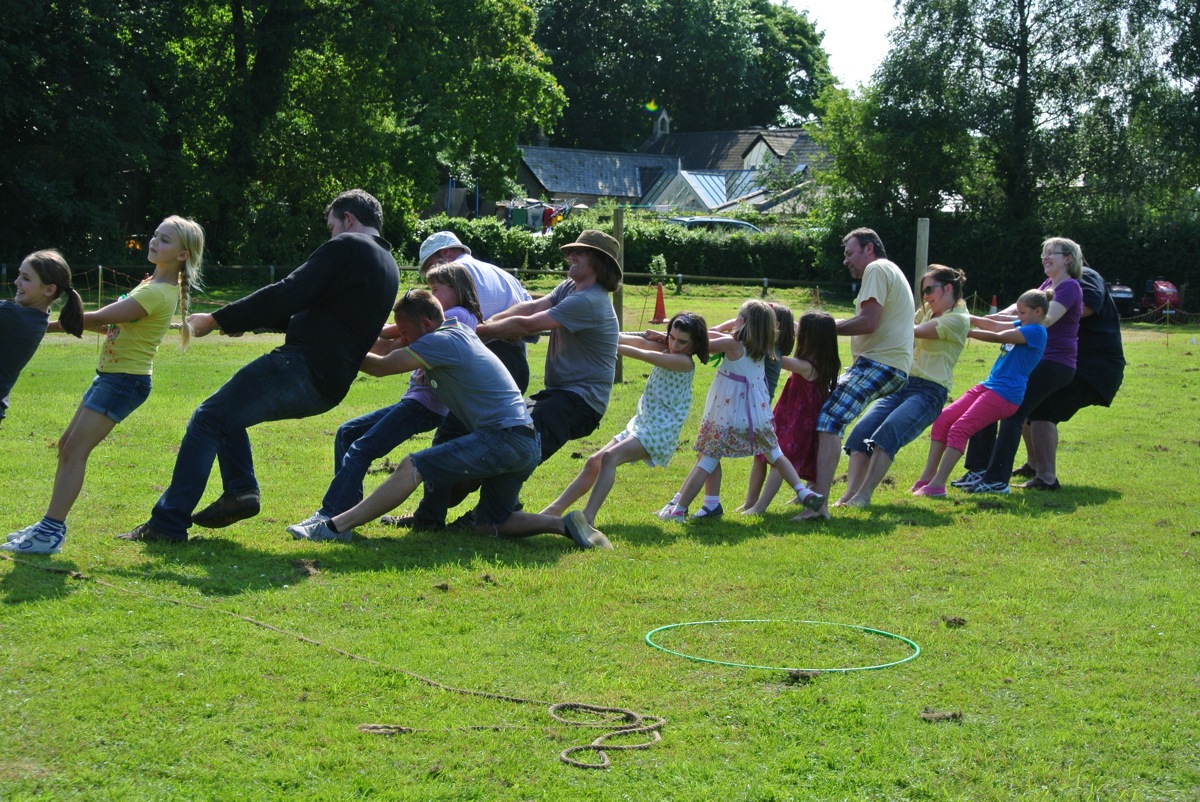 versus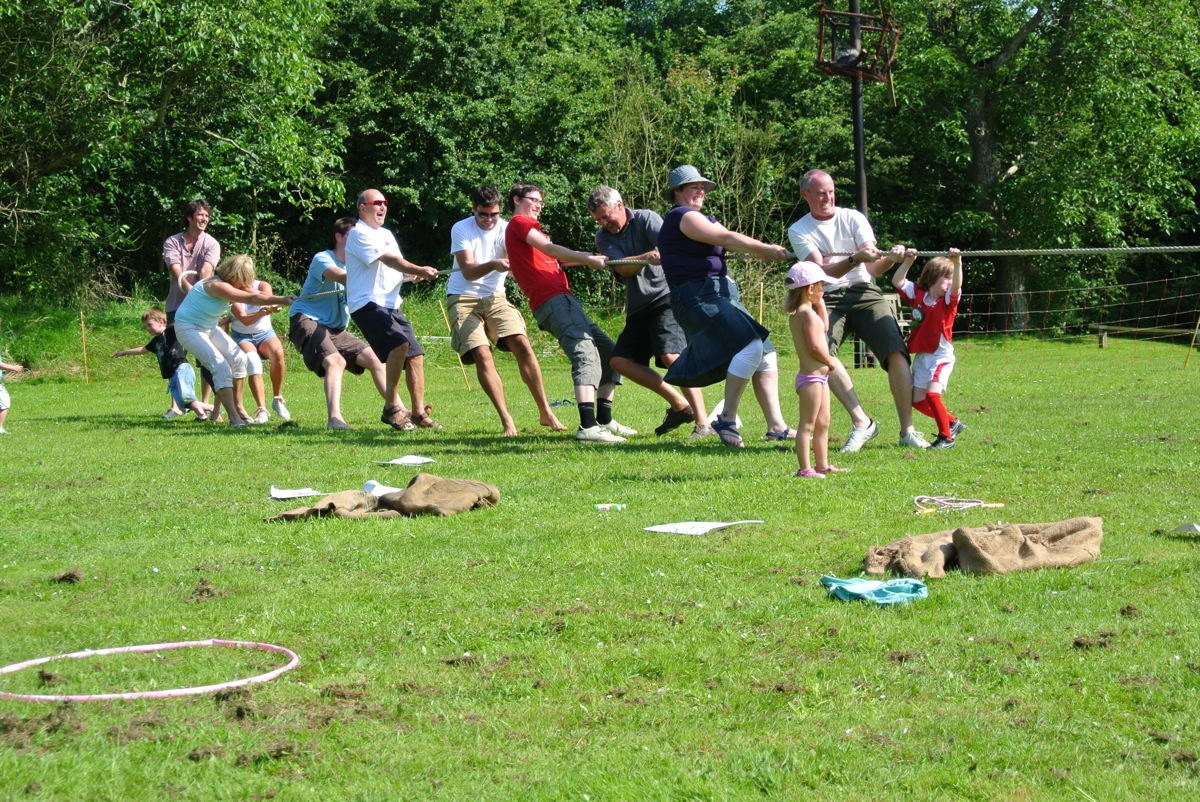 The village.