Here's some photos from the HRA's 8th annual Apple Press Day. A dismal weather forecast turned into bright sunshine! So in eight years of Apple Press Days we've only had rain once! A good record! The harvest was not overly abundant this year. However, we had sufficient apples to press enough juice for everybody!
Thanks as usual to:
Richard Holton for the loan of his magical scratter (and his hard work too!).</li
Richard and Tessa Pleasants for the use of their garden as a scrumping resource.
Mark at the Crown and Punchbowl for their generous supply of yummy and appropriate pork and apple sausages to keep the workers fed and happy!
Garrick, Horningsea's very own BBQ master, for cooking said sausages!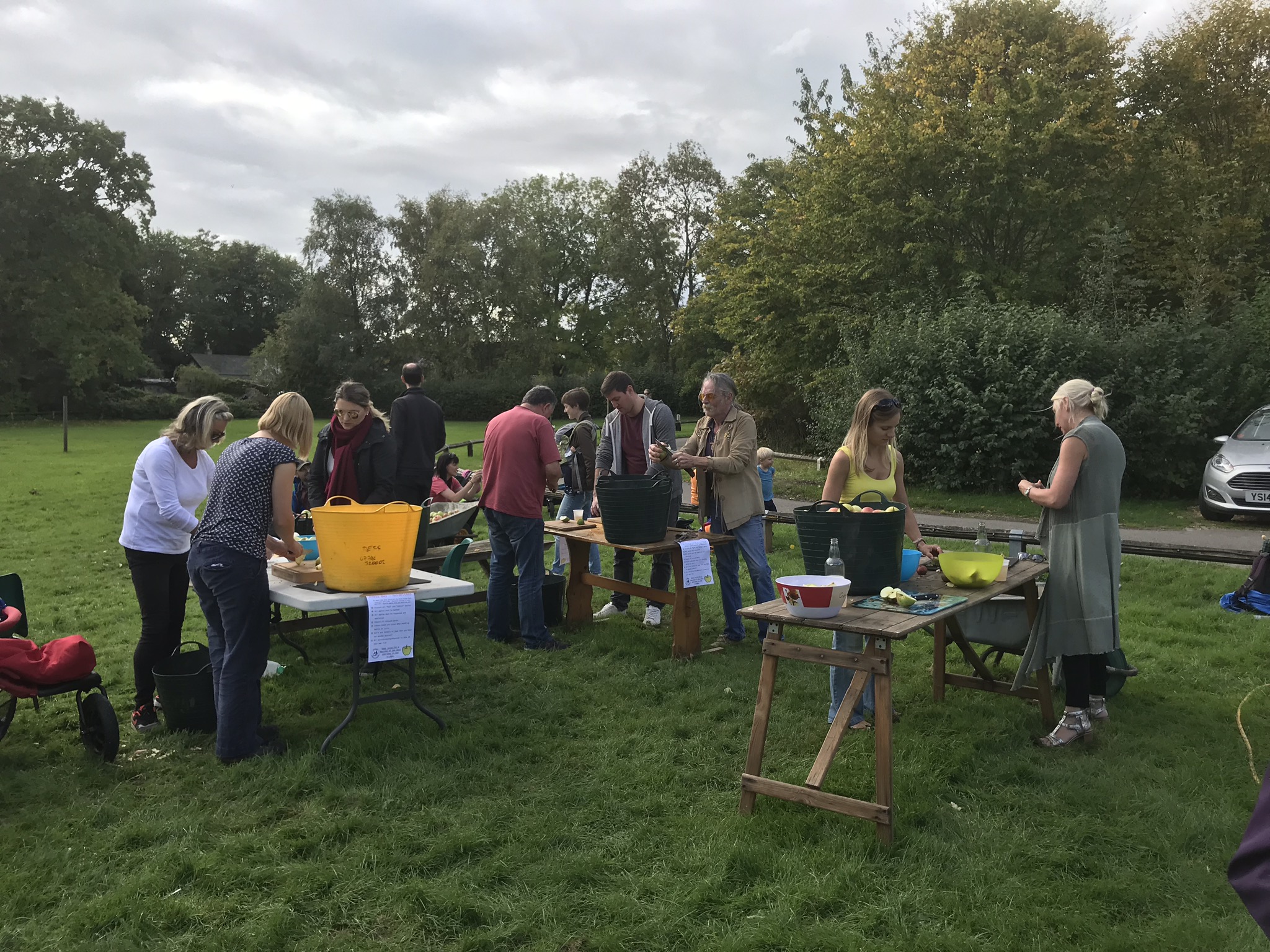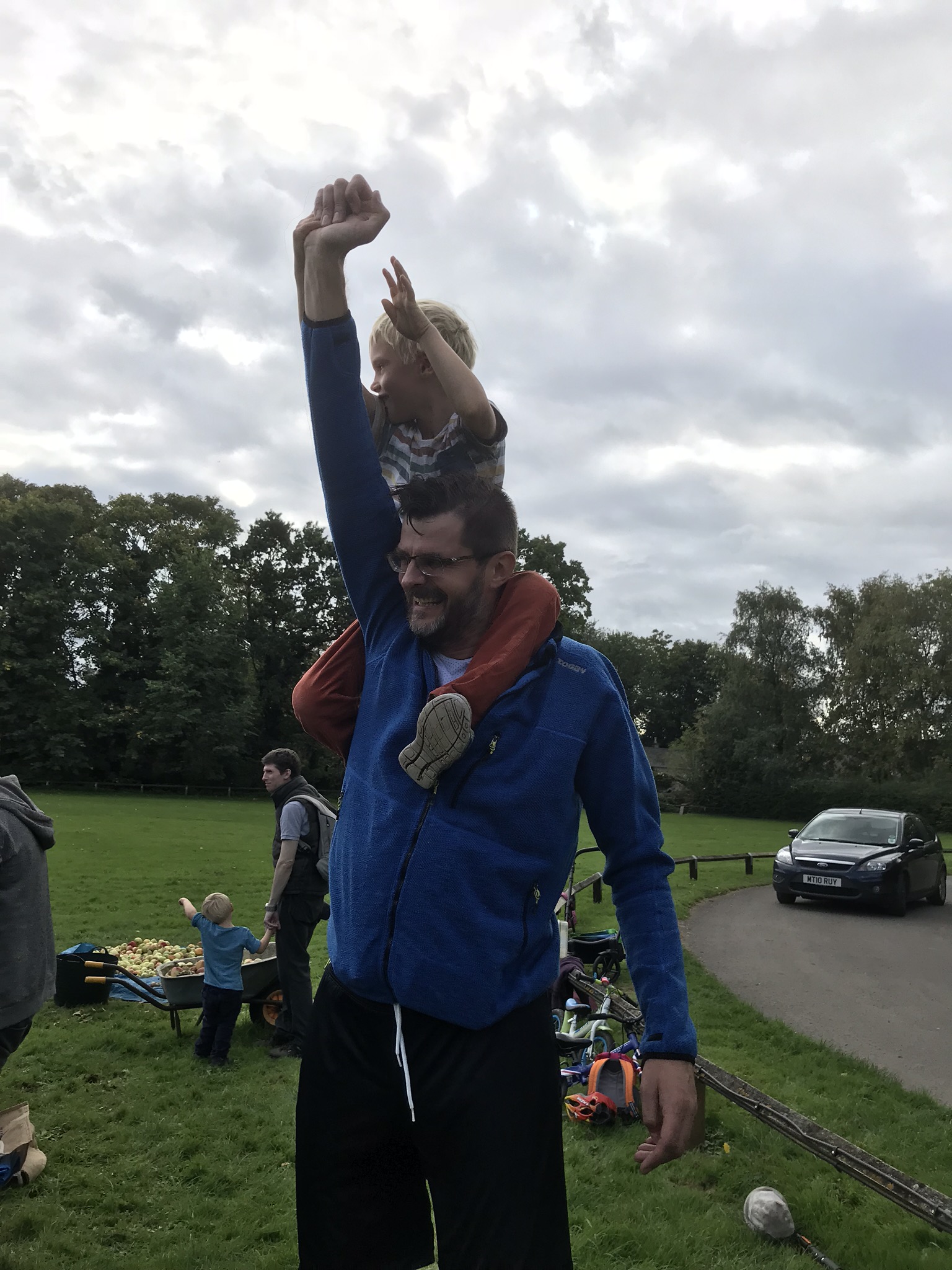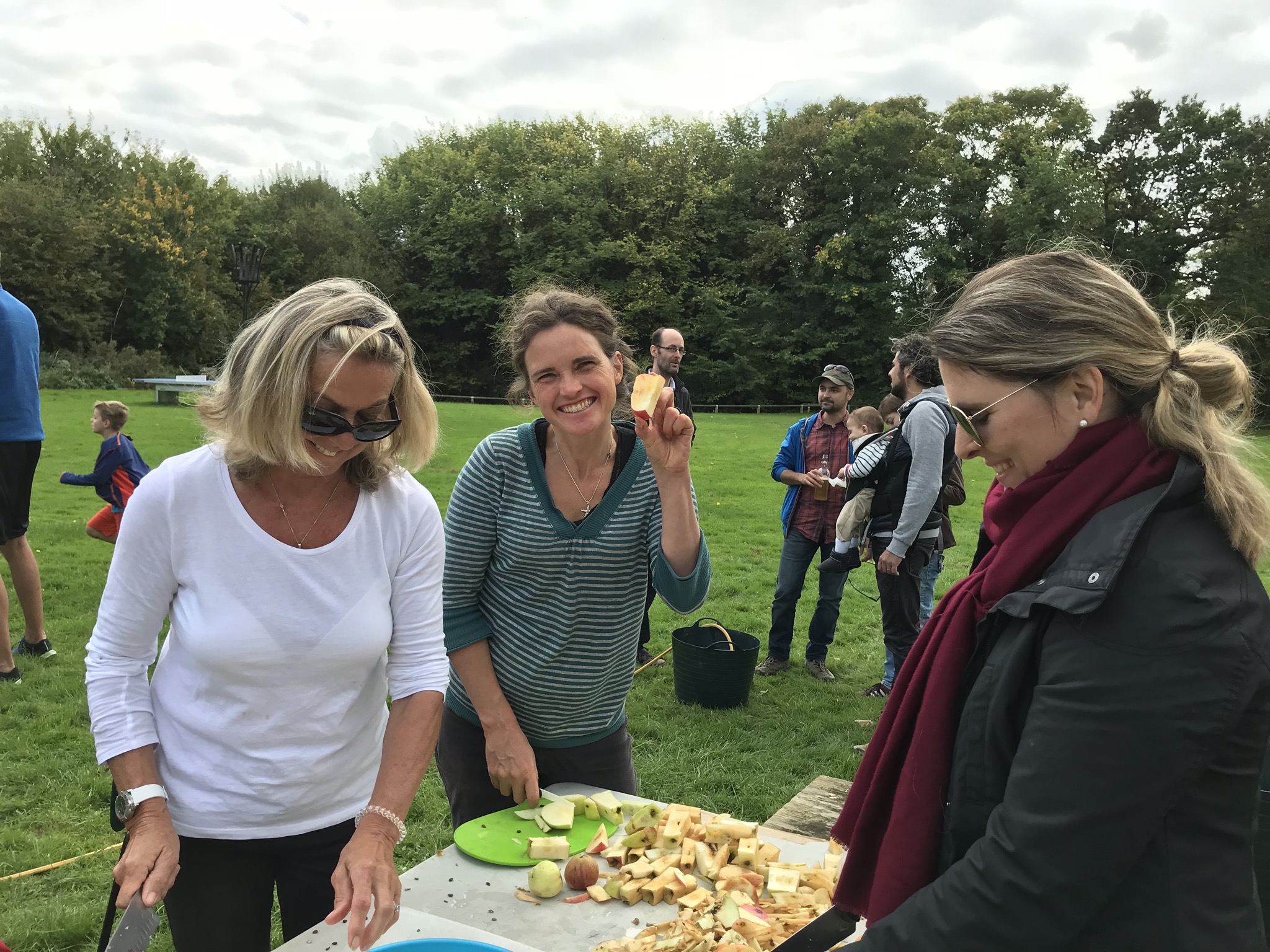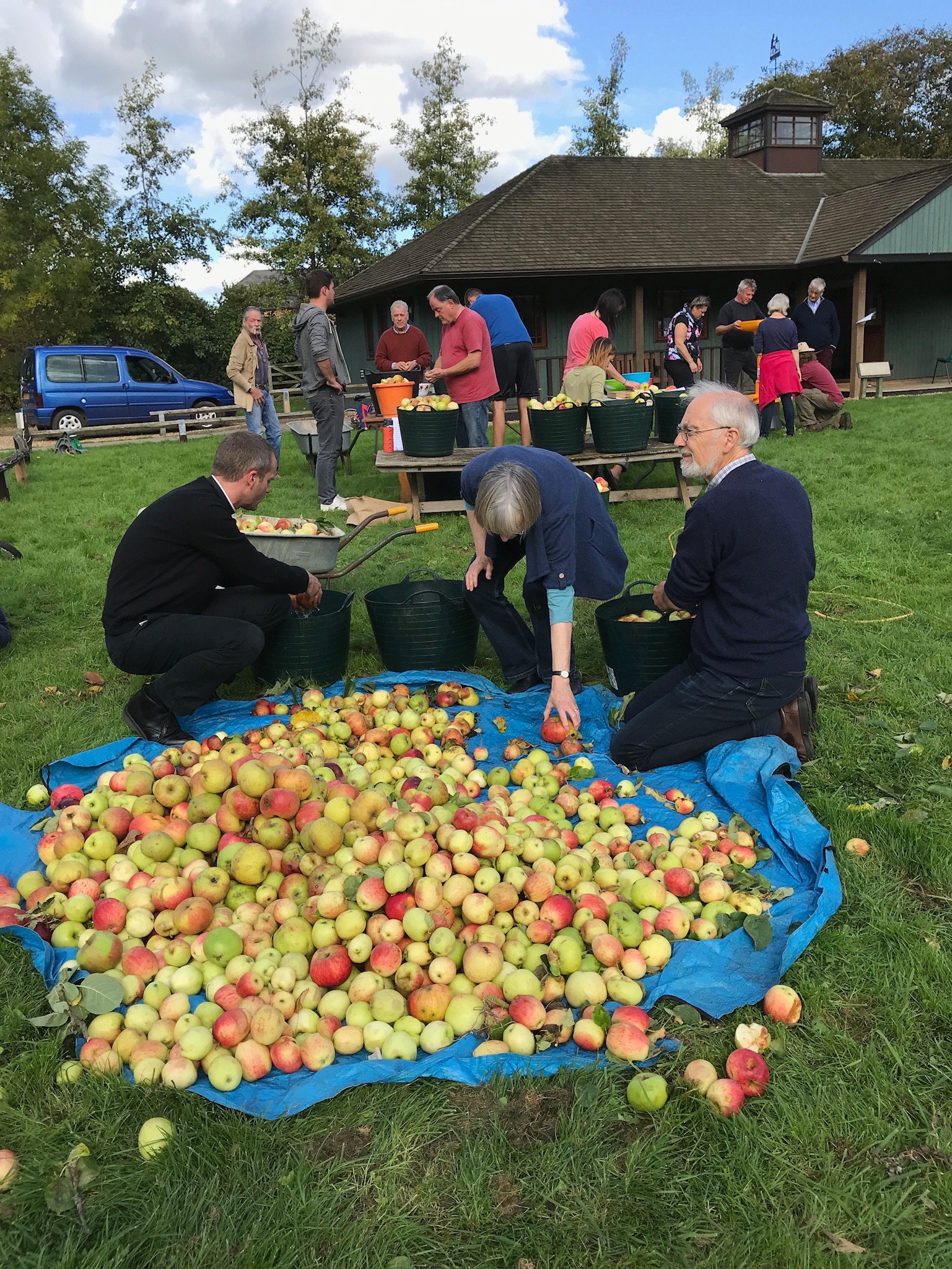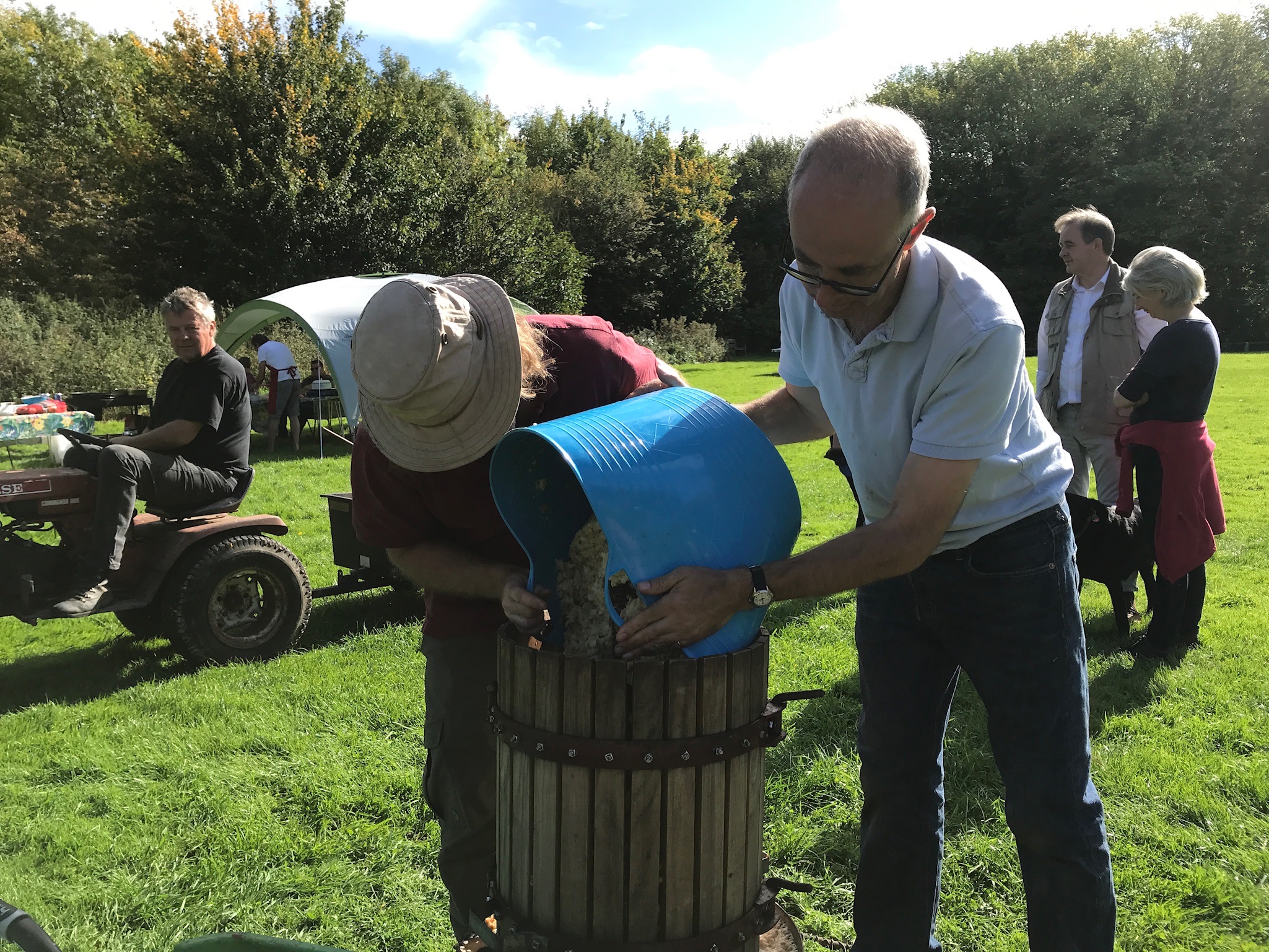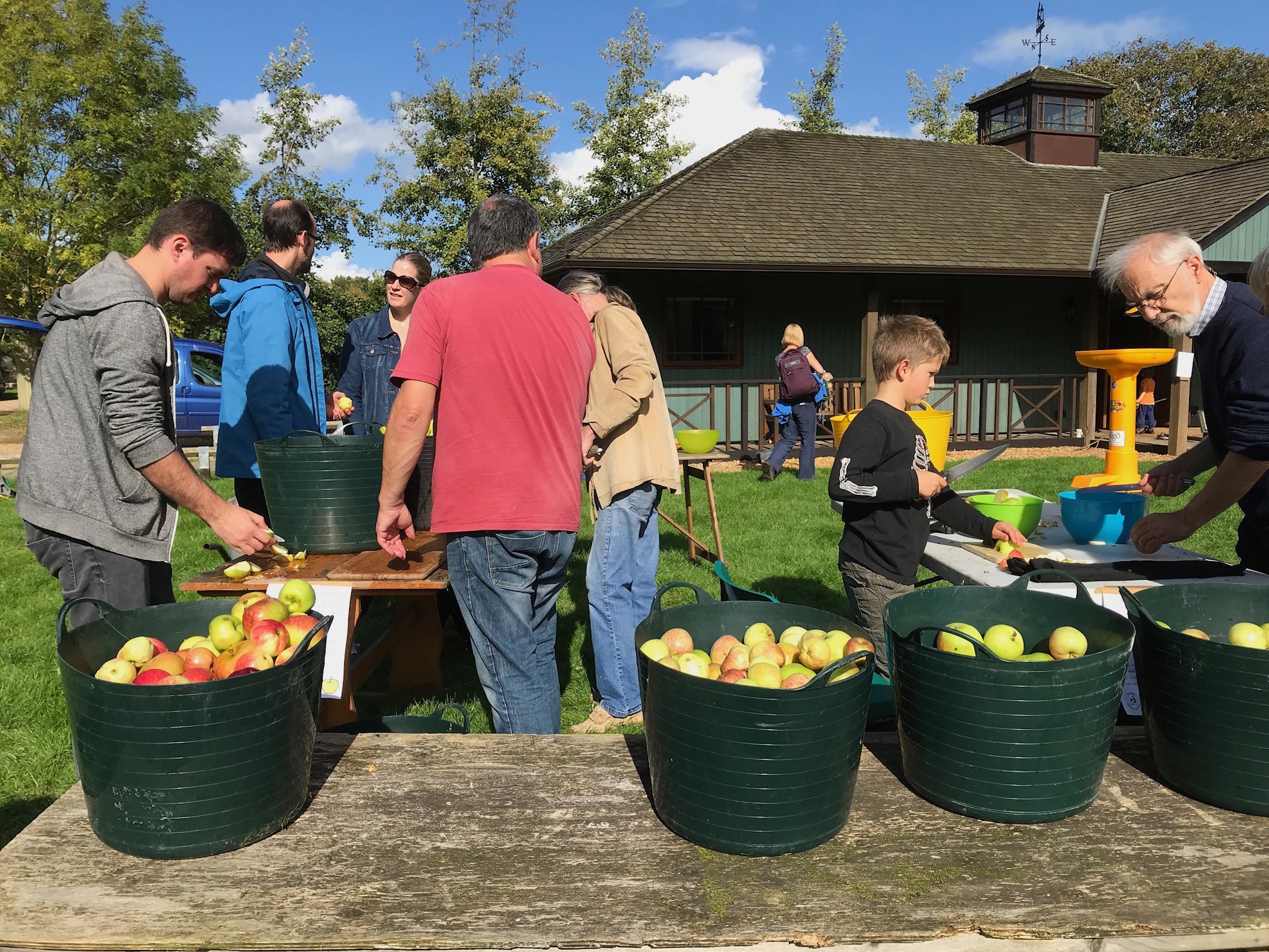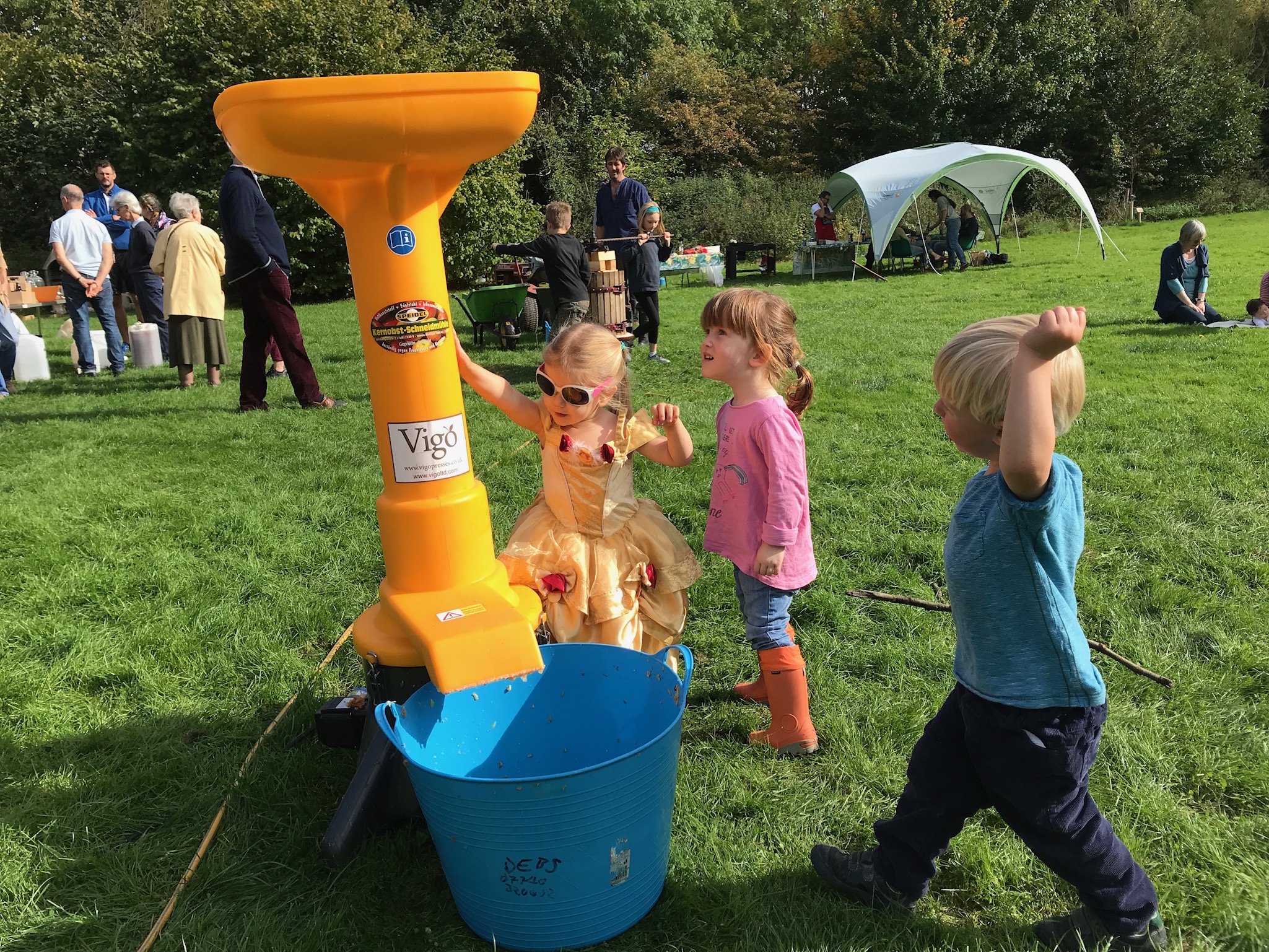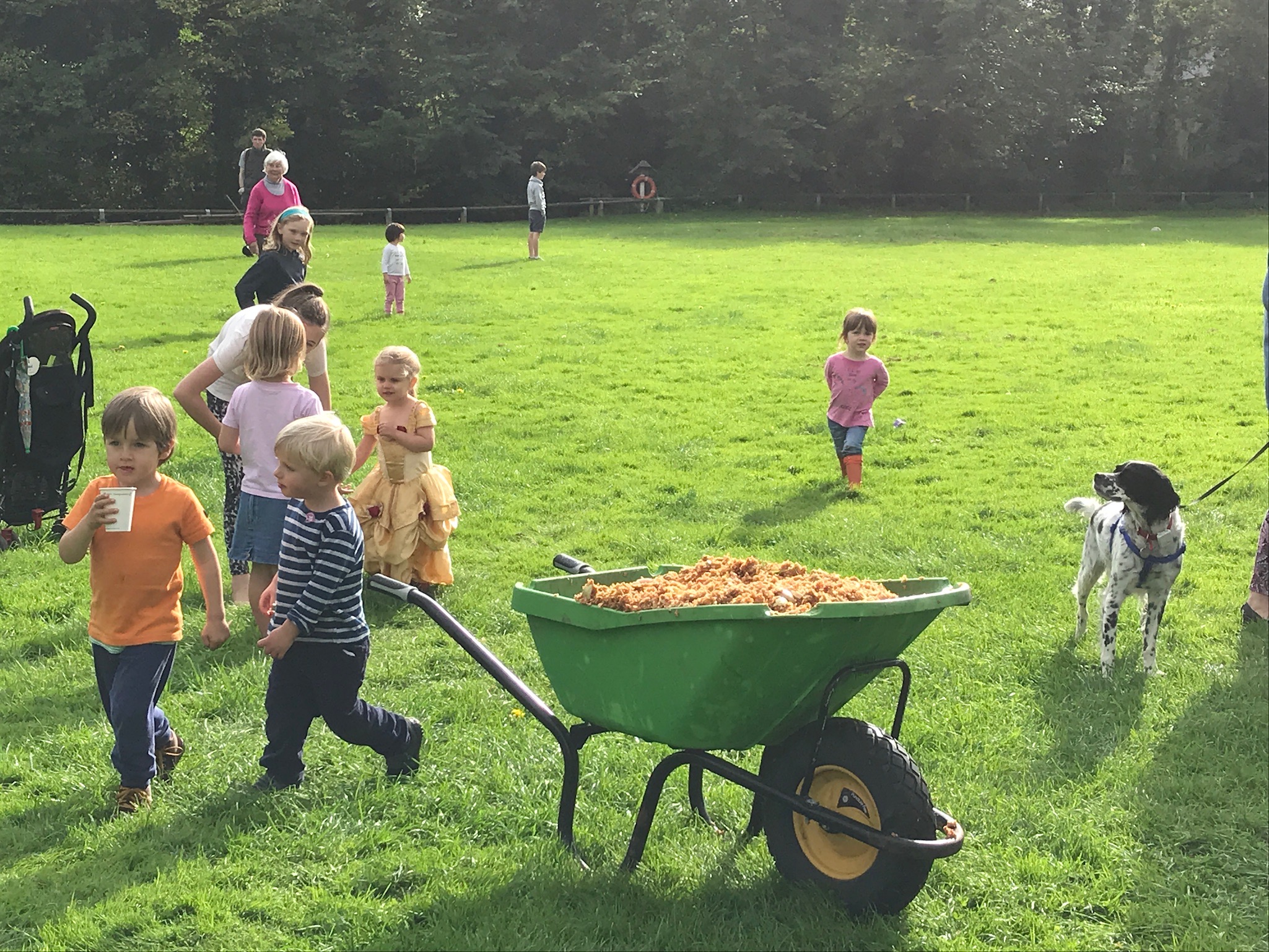 If you have any photos of the day please send them along.