Saturday, 14th October, 19:30 Village Pavilion.
Sa wat dii, Horningsea!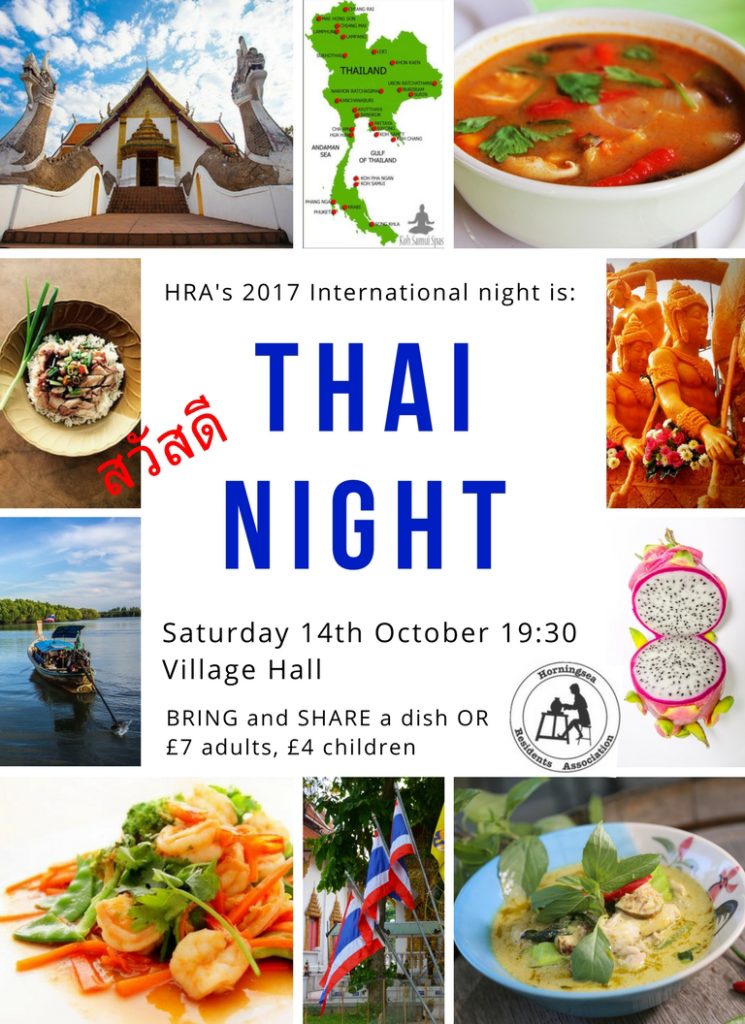 The HRA are excited to announce its annual return of the ever-popular INTERNATIONAL EVENING and this we are celebrating the food of THAILAND.
This is a BRING AND SHARE event so please bring along a dish of Thai food. It can be sweet or savoury.
Thai cooking places emphasis on fresh, lightly prepared dishes with some aromatic components and sometimes a spicy edge.
Creamy curries, spicy stir fries and other classic dishes that combine elements of hot, sour, sweet and salty flavours typify Thai cuisine.
Please bring your own drinks and glasses.
Plates and cutlery will be provided.
Entrance is free when you bring a dish. Without a dish: £7 adults, £4 children
See you then!
Ngan wa cex kan him!