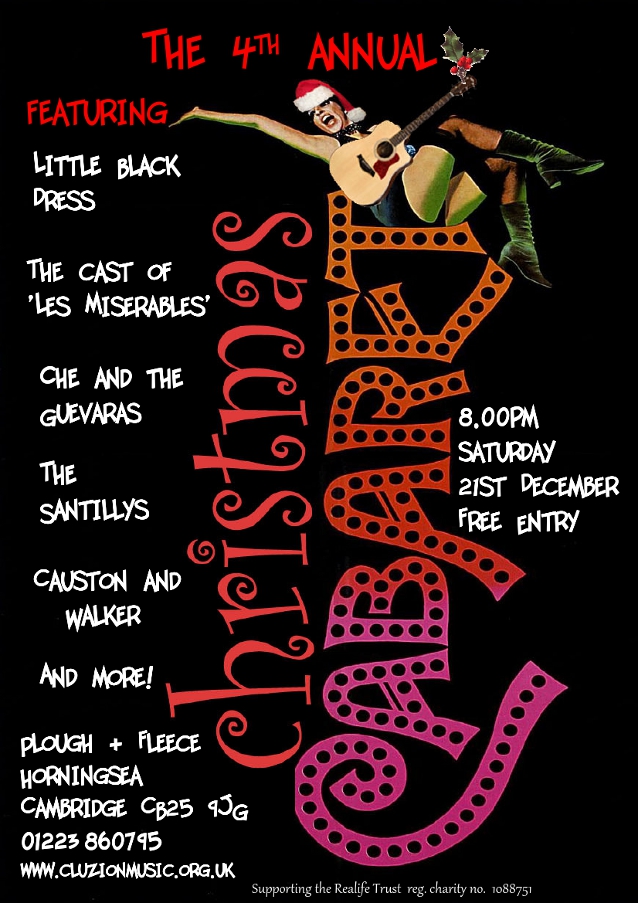 Saturday 21st  December 8.00pm FREE

The 4th Annual Christmas Cabaret!
Come and join us for the annual Christmas Cabaret featuring the cast of 'Les Miserables'; Little Black Dress, Che and the Guevaras The Santillys, Bryan Causton/Penny Mclaren Walker and other weird and wacky contributions from the assembled mob. Unbelievable talent bringing you the finest live music with a good dollop of goodwill as its all FREE!